28 Nov 2022
DASA - Security Exploitation Manager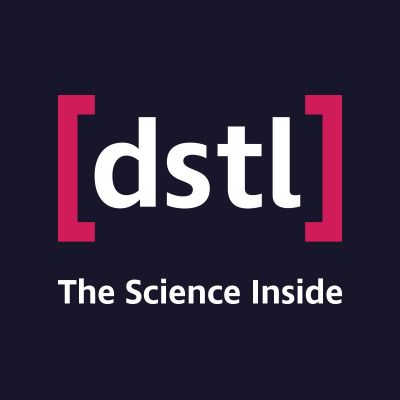 Location
Dstl Porton Down, Salisbury, Wiltshire, SP4 0JQ or Dstl Portsdown West, Fareham, Hampshire, PO17 6AD or DASA London, White City, London, W12 0BZ
About the job
Job summary
The Defence and Security Accelerator (DASA) finds and funds exploitable innovation to support UK Defence and Security mission quickly and effectively, and support UK prosperity. Our vision is for the UK to maintain its strategic advantage over its adversaries and build a safer future for the country and our people. DASA is part of the Ministry of Defence (MOD) but we work across all Government departments who have responsibility for national security. We are serious about making a difference to those on the front lines in the armed forces, police and elsewhere who protect us, and we are committed to supporting the innovators who can help.
DASA has four mutually supporting teams, Outreach, Operations, Partnership & Impact and Support Services. This role is within Partnerships and Impact team helping pull though ideas into impact. The Security Exploitation Manager will work in the Partnerships and Impact team and will focus on supporting suppliers who have received a DASA contract to develop their ideas further towards exploitation. The team creates the conditions to facilitate and encourage exploitation pathways for suppliers, customers and end users.
We are seeking a highly motivated individual who is looking to develop their career in an exciting and dynamic arena. P&I is a responsive and agile team who support the ongoing portfolio of DASA projects. You will be an integral part of a growing team and you will have the opportunity to shape and improve the way we work.
Reporting to the Security Lead, the role is outward facing and you will work closely with our suppliers, especially small and medium sized enterprises (SMEs) and the other DASA teams. Through the Security Lead and Security Partner, you will engage with end users within the Security sector (for example, the Intelligence Agencies, Home Office, Department of Transport and the Emergency Services).
Once a supplier has received a DASA contract to develop their technology, you will work to support them to maximise the potential for that project to progress through to the next stages of development and be 'market ready' for procurement. You will ensure that exploitation and business readiness remains a key focus for both the supplier and the end users by facilitating regular interactions to maintain momentum and commitment to develop the idea into a market ready solution.
Your role is key to helping ensure our full range of services are utilised to support exploitation activities and to help our innovators, in particular SMEs, become effective suppliers to the defence and security sectors. This includes working across security stakeholders to develop market guidance that supports suppliers develop their understanding of go to market options for their security sector vertical.
There will be a need to work at pace and to targets to achieve what is required of this role, whilst maintaining close, trusting relationships with those you work with. You will be team member focused on delivery, and comfortable operating, individually and as part of a team.
DASA is an equal opportunity employer, serious about promoting diversity and inclusion, and we offer flexible working and job share opportunities and part time positions. We provide training and support for all our staff. We employ a wide range of skills to deliver our mission. As well as Defence and Security expertise our staff have experience in communications, banking, analysis, project management, venture capital, industry, technology, amongst others. If you thrive on wanting to make a difference to national security and prosperity in a friendly, multi-disciplined and diverse team, DASA may be the place for you.
Job description
In this role you will:
Provide tailored support to suppliers, especially Small and Medium Enterprises (SMEs) that have received a DASA contract to help them continue to develop and exploit their projects and develop their business. This support will include:
Building and facilitating productive relationships between customers, end users and suppliers to help them map out projected exploitation pathways for the project and, working with the Security Partner where appropriate, to encourage ongoing commitment from end users to further development.
Encouraging suppliers to make the most of the DASA services on offer to them, including the Access to Mentoring and Finance service.
Working with others to provide opportunities for suppliers to showcase their achievements with a view to furthering their exploitation activities.
Maintaining relationships with Technical Partners and Project Managers for each supplier to ensure an exploitation focus throughout the project and beyond.
Working with the Security Lead and the Security Partner to:
Build and maintain productive relationships with DASA's key Security stakeholders and the end-user communities.
Support the development and running of themed competitions to address the requirements of the user communities. Ensure exploitation is considered in competition design and throughout the competition lifecycle.
Continuously improve the way we work including how we measure success and barriers to success, suggesting efficiencies in current processes and contributing to the development of new and novel exploitation pathways and communicating with others within and outside DASA
Person specification
Skills :
Essential:
Experience of developing good working relationships with a range of stakeholders both within and outside Government.
Experience of influencing others to achieve successful outcomes.
Being an effective and collaborative team member.
Flexibility and adaptability to change.
Working at pace to tight deadlines.
Handling technical information with ability to interpret and write clearly and concisely.
Experience and understanding of the security sector through experience working in or closely with the security sectors of Government.
Important Information:
Our work in defence, security and intelligence requires our employees to be UK Nationals who are able to gain a high level of security clearance to undertake the projects we are involved in to protect us from security threats. For this reason, only UK Nationals will be able to apply for this role. If you are an international or dual-national candidate, and you think you have the skills we need, please consider applying to any of our government, security or defence partners.
This role will require full UK security clearance and you should have resided in the UK for the past 5 years. For some roles Developed Vetting will also be required, in this case you should have resided in the UK for the past 10 years.