06 Nov 2022
Deputy Deployments Lead - Operations Support Team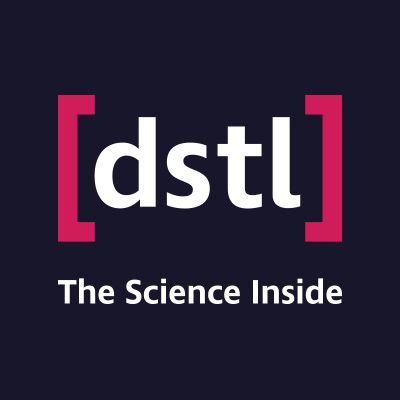 Location
Dstl Porton Down, Salisbury, Wiltshire, SP4 0JQ or Dstl Portsdown West, Fareham, Hampshire, PO17 6AD
About the job
Job summary
We require a motivated individual to join the Operations Support Team which enables MOD's provision of deployed S&T to military operations overseas and to UK based crises.
The Deployments capability is responsible for ensuring the safety, health and welfare of Dstl staff from across the Lab who deploy on military operations or defence business visits to overseas locations deemed as fragile or high risk.
Dstl recognises the importance of diversity and inclusion as people from diverse backgrounds bring fresh ideas. We are committed to building an inclusive working environment in which each employee fulfils their potential and maximises their contribution.
We particularly welcome female and ethnic minority applicants and those from the LGBTQI community, as they are under-represented within Dstl at these levels.
Job description
In this role you will:
Provide direct support and resilience to the Deployment Lead
Act as a single point of contact for identified deployee(s) and maintain contact on capability generation, deployment, sustainment and recovery (end-to-end process).
Act as technical lead for a Deployments Case Officer, providing them with appropriate tasking and guidance
Facilitate mandated pre-deployment administrative requirements - issue instructions to future deployed Dstl staff, including medical, training, associated HR forms and coordinating normalisation activities
Provide accurate and relevant advice and guidance to both staff and line managers in accordance with the relevant Policy, Rules and Guidance (PRG).
Assist in developing and implementing new and existing policy.
Person specification
We are looking for someone who has:
An understanding of the MOD Support to Operations and Crises (S2OC) capability, or relevant Operational experience from MOD or other government departments
A desire to grow their existing policy development and implementation skills
The drive, passion and personal discipline to assure a capability in support of business objectives
The ability to apply flexibility, and sensible/informed triage to competing workload demands
The ability to communicate effectively with a variety individuals across organisational boundaries.
Skills:
Essential:
Excellent written and verbal communication and influencing skills
Excellent Microsoft Office software working knowledge
The ability to work proactively to resolve issues
The ability to deliver quality service and outputs under pressure, adapting and prioritising where necessary
Policy and process interpretation, development, and implementation in a functional support environment
Knowledge of Risk Assessment & Management
Desirable:
Experience of briefing stakeholders.
Domain knowledge of Land, Air, Maritime, and Joint Environments
Important Information:
Our work in defence, security and intelligence requires our employees to be UK Nationals who are able to gain a high level of security clearance to undertake the projects we are involved in to protect us from security threats. For this reason, only UK Nationals will be able to apply for this role. If you are an international or dual-national candidate, and you think you have the skills we need, please consider applying to any of our government, security or defence partners.
This role will require full UK security clearance and you should have resided in the UK for the past 5 years. For some roles Developed Vetting will also be required, in this case you should have resided in the UK for the past 10 years.