13 Nov 2022
Deputy Technical Planning Lead - Future Combat Air System (FCAS)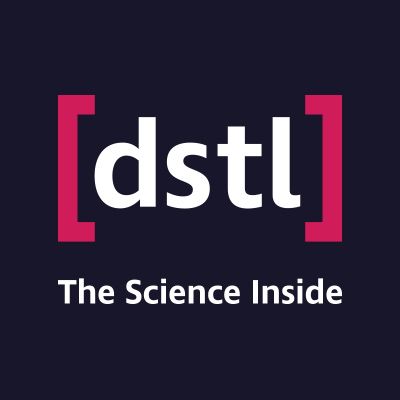 Location
The primary location for the job will be Dstl Portsdown West, however considerable travel will be required to Team Tempest HQ, Farnborough, RAF High Wycombe, DE&S Abbey Wood, and/or MOD Main Building London, with additional travel to other MOD and industry sites in the UK, as well as travel abroad.
About the job
Job summary
The Defence Science and Technology Laboratory (Dstl) is the science, technology and engineering arm of the UK's Ministry of Defence.
At Dstl, we harness science and technology to protect our nation – bringing together the best people with the best ideas, and applying them in unexpected ways. Because we provide the UK government with specialist science and technology research, advice and analysis, what we do is often sensitive and collaborative. Much of our work is operationally critical and has the potential to save many lives.
In this role you will lead the technology planning aspects of Future Combat Air System (FCAS) in conjunction with industry to support FCAS both nationally and internationally, and identify the technical maturation/demonstrations required to mature technology ready for incorporation within the preferred concepts (national and international), and prove any required enablers and facilities.
Dstl recognises the importance of diversity and inclusion as people from diverse backgrounds bring fresh ideas. We are committed to building an inclusive working environment in which each employee fulfils their potential and maximises their contribution.
We particularly welcome female and ethnic minority applicants and those from the LGBTQI community, as they are under-represented within Dstl at these levels.
Job description
You will work with the Technical Planning Lead to:
Complete UK national technology routemaps across industry partners that define activity and cost profiles required to reach required maturity to support the development programme through to 2040 timeframe.
Deliver performance/cost/time options (scenarios) to Programme Board for endorsement taking into account UK implications of any decisions taken.
Complete technology routemapping exercises with international partners to support the international agreements agreed by seniors.
Demonstrate that the international partnership has the technologies required to deliver against the Development Phase schedule.
Identify areas of common tech development and opportunity for common/shared demonstration paths.
Identify the outline statement of work and likely participants for joint demonstration activity including Integrated Demonstration Groups to start in 2023.
Ongoing joint technology planning to agree hand off points into product definition work packages to define course correction and fallback / mitigation plans as required and to deliver emerging requirements e.g. transformation or software demonstrators.
Responsibilities include:
Provide advice to the PM on the overall technical design, including dependencies between work packages.
Provide technical leadership across the project.
Represent the project in project reviews.
Attend scheduled contractual review meetings with partners and suppliers where appropriate.
Assist the PM with change control, understanding and management of project technical risks and issues.
Ensuring technical coherence in project reporting and project deliverables.
Person specification
We are looking for someone who has:
Existing knowledge of major UK defence aerospace projects, particularly from the technology and capability angle.
Awareness of Project Management processes.
Good Commercial & Contract Management experience.
Great communication skills – ability to work alongside suppliers and international partners and challenge when appropriate without creating friction.
Understanding of the project, programme and desired outcomes and timelines.
Strong leadership skills to lead and coordinate S&T experts and industry technical staff in the delivery of robust outcomes against complex, messy problems in a constantly changing environment.
Relationship building skills to be able to develop relevant networks of stakeholders, including direct customers, MOD representatives with no direct connection, industry and international partners.
Technical Skills
Essential:
Experience of negotiating, managing and monitoring contracted suppliers effectively, equivalent to Foundation Level in the Civil Service Contract Management Capability Programme.
Understanding of Defence Aerospace stakeholders.
Proven ability to develop close interactions with customers, industry partners and strong working relationships with the project manager (PM).
Sound technical approach that can manage risks and dependencies, including adequate base-lining of work.
Understanding of intellectual property.
Strong Leadership and relationship building skills.
Strong communication and influencing skills.
Experience
Essential:
Experience working on the Combat Air, fast jet, other major air system programmes.
Experience working with the Front Line Commands, MOD Head Office, DE&S Project Teams, UK industry and foreign defence organisations.
Experience of delivering against constantly changing requirements in a tumultuous environment.
Important Information
Our work in defence, security and intelligence requires our employees to be UK Nationals who are able to gain a high level of security clearance to undertake the projects we are involved in to protect us from security threats. For this reason, only UK Nationals will be able to apply for this role. If you are an international or dual-national candidate, and you think you have the skills we need, please consider applying to any of our government, security or defence partners.
This role will require the candidate to undergo the Developed Vetting process within 3 months of starting in the role. As such you should have resided within the UK for the past 10 years, should you have any concerns please raise it at the interview stage or contact the Dstl Recruitment Team.