12 Apr 2022
Electrical Technician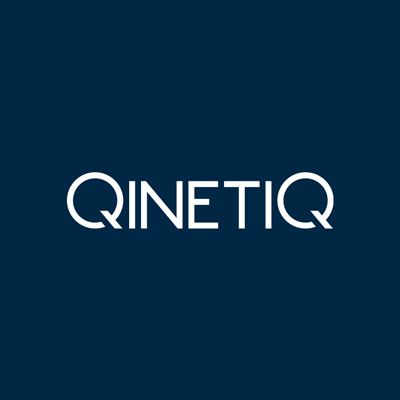 Date: 15-Mar-2022
Location: Farnborough, England, GB
Company: QinetiQ
We are currently looking to recruit a Technician (Electrical Workshop) to complement our electronic and electrical team supporting the operation of the 5m Wind Tunnel Facility, which is used primarily by major international aircraft manufacturing companies for testing scale models of commercial aircraft.
With a proven background in industrial electrical installation, maintenance and fault finding you will be part of small team dedicated to the Wind Tunnel which is located on the QinetiQ Farnborough site. You will deal with requests for electrical repairs and breakdowns as well as supporting routine maintenance and equipment upgrades as needed. The successful candidate must have knowledge of programmable logic controllers (PLCs), be able to fault find and make repairs and/or changes as required. We require applicants who have at least two years of professional technician experience.
Main duties:
Provide electrical support to this facility, reporting to the controls, systems and instrumentation: Farnborough team leader.
Installing, maintaining, modifying and repairing electrical systems in the facility
Ensuring that electrical systems adhere to the relevant electrical safety standards and regulations
Ensure you adhere to QinetiQ health and safety requirements.
Troubleshooting electrical faults / issues and repairing them
Conducting general electrical systems maintenance in accordance with the facility PPM tool
Support customer trials, Must be prepared to work double-day shifts as required
Maintain documentation for electrical systems.
Portable appliance testing.

Requirements of the role:
Completed a 3-4 year recognised apprenticeship with as a minimum, a Level 3 technical and vocational qualification or Level 3 Diploma.
2+ years of experience as an electrical technician
Proven practical experience in the installation and maintenance of electrical systems
A good working knowledge of electrical systems e.g. rotating machines and variable speed drives
A reasonable working knowledge of control systems e.g. PLCs and instrumentation
Ability to read technical drawings and use them to fault find complex electrical systems
Familiar with safe systems of work and statutory/non-statutory regulations
Must be able to work at heights and in confined spaces.

Hours: 37 per week. Standard
When not on shift:
Mon-Thurs: 08:30 to 17:00
Fri: 08:30 to 16:30, with one hour lunch break.
QinetiQ operates flexible working as part of its benefits. When not on a customer test there is flexibility in the start and finish times subject to business requirements.
Overtime and working through lunch breaks, with occasional weekend work may be required to support testing.
When we have a customer test it is a requirement to work casual shifts. This is on a double day shift basis and is rotated weekly: A casual shift allowance is paid when working shift.
• Mon-Thurs: 6:00 - 14:30 or 14:00 - 22:30
• Fri: 6:00 - 14:30 or 13:30 - 22:00
Please note that all applicants must be eligible for SC clearance as a minimum.
UKSV National Security Vetting Solution: guidance for applicants - GOV.UK (www.gov.uk)
Why join QinetiQ?
As we continue to grow into new markets around the world, there's never been a more exciting time to join QinetiQ. The formula for success is our appetite for innovation and having the courage to take on a wide variety of complex challenges.
You'll experience a unique working environment where teams from different backgrounds, disciplines and experience enjoy collaborating widely and openly as we undertake this exciting and rewarding journey. Through effective teamwork, and pulling together, you'll get to experience what happens when we all share different perspectives, blend disciplines, and link technologies; constantly discovering new ways of solving complex problems in an diverse and inclusive environment where you can be authentic, feel valued and realise your full potential. Read more about our diverse and inclusive workplace culture here.
Joining QinetiQ offers you an opportunity to work on a broad range of interesting defence-based projects with vast career progression across a global organisation in addition to competitive personal and professional benefits. You'll receive a highly competitive salary and benefits package: our basic salaries are very attractive as we constantly review what's happening in the market. The range of benefits that we offer include, adaptive and flexible working, generous holiday entitlements, Health Cash Plan, Private Medical Insurance and Dental Insurance and much more.
About QinetiQ
As a company of over 6,000 dedicated professionals, we are a world-centre of excellence in research and development and act as a catalyst for fast-track innovation, offering outstanding experimentation facilities, and technical, engineering and scientific expertise. QinetiQ is made up of dedicated experts in defence, aerospace, security and related markets, all working together to explore new ways of protecting what matters most. Being part of QinetiQ means being central to the safety and security of the world around us. Partnering with our customers, we help to save lives; reduce risks to society; and maintain the global infrastructure on which we all depend. Come and find out how you can play a role.
Please note that many roles in QinetiQ are subject to national security vetting. Applicants that already hold the appropriate level of vetting may be able to transfer it upon appointment, subject to approval. A number of roles are also subject to restrictions on access to information that mean factors such as nationality, previous nationalities held and the country in which you were born may have an effect on the roles that you can be employed in.
https://careers.qinetiq.com/search/?createNewAlert=false&q=Electrical+Technician&locationsearch=