30 Nov 2022
Graduate Engineers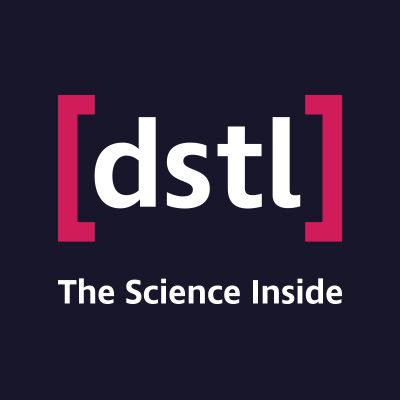 Location
Dstl Porton Down, Salisbury, Wiltshire SP4 0JQ and Dstl Portsdown West, Fareham, Hampshire PO17 6AD
About the job
Job summary
Summary
Are you looking for a rewarding career as an Engineer?
Would you like exciting work, working alongside interesting people and with access to knowledge available nowhere else, with the opportunity for continued self-development?
Would you like to work on unique projects helping to protect the security and stability of the UK and partner nations?
If so now is an exciting time to join The Defence Science and Technology Laboratory (Dstl) as we look forward to shaping the future by pushing the boundaries on technology advancements and new concepts. Driven by our core values, we are consistent in challenging the norms, embracing diversity and rewarding innovation. When you join us you will be a member of a diverse community of engineers where you will feel motivated by the opportunities to develop your own learning, drive your own career and deliver impactful Science and Technology in the process.
In these roles you will gain exposure to innovative technologies and seek to build an in-depth understanding of how, engineers shape the future of defence and security.
Dstl who?
The Defence Science and Technology Laboratory (Dstl) is the science, technology and engineering arm of the UK's Ministry of Defence.
Dstl.gov
Dstl recognises the importance of diversity and inclusion as people from diverse backgrounds bring fresh ideas. We are committed to building an inclusive working environment in which each employee fulfils their potential and maximises their contribution.
Job description
In this role you will
Work on a variety of interesting and challenging problems that owing to their sensitivity cannot be done elsewhere
Make a difference and have pride in what you do; our work improves the front-line capability of the UK Armed Forces and Government, keeps British citizens safe and support national prosperity. We are proud of our impartial status, doing things for the right reasons.
Form links across Government, Industry and Academia. Work with an array of partners both at home and abroad including the Armed Forces, other Government departments, Industry and academia.
Drive your career, with great opportunities to gain new skills and qualifications, work with leading experts and ensure your working life is never boring.
If you are someone who loves problem solving, then this is your opportunity to tackle the problems the UK and our allies face both today and in the future!
Person specification
We are looking for someone who has:
STEM related academic knowledge
Strong interpersonal skills
Good problem solving skills
The ability to work on unbounded problems and apply scientific or engineering knowledge to them
The passion to keep learning and developing themselves
The desire to understand how things work and to improve them
The ability to work independently and in teams
The ability to work outside of their comfort zone
Self-starting skills (i.e. confidence, motivation, innovation, creativity)
Integrity
You must have an Engineering Degree in a relevant subject area such as (but not limited to) one of the following
Aerospace, Aeronautical, Aerodynamics
Communications, Communications and Networks, Data
Chemical
Electronics, RF, DSP
Mechanical
Systems
Space, Space Systems
Software
Mathematics, Applied Mathematics
Important Information
Our work in defence, security and intelligence requires our employees to be UK Nationals who are able to gain a high level of security clearance to undertake the projects we are involved in to protect us from security threats. For this reason, only UK Nationals will be able to apply for this role. If you are an international or dual-national candidate, and you think you have the skills we need, please consider applying to any of our government, security or defence partners.
This role will require full UK security clearance and you should have resided in the UK for the past 5 years. For some roles Developed Vetting will also be required, in this case you should have resided in the UK for the past 10 years.
Qualifications
Degree in a relevant subject