30 Nov 2022
Graduate Project Manager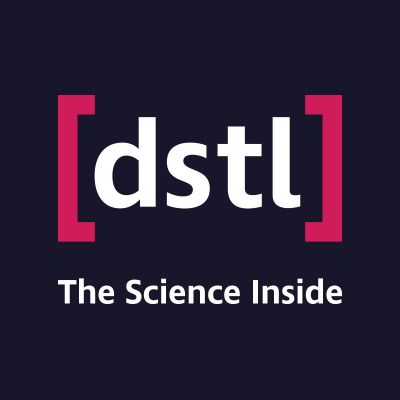 Location
Dstl Porton Down, Salisbury, Wiltshire SP4 0JQ and/or Dstl Portsdown West, Fareham, Hampshire PO17 6AD
About the job
Job summary
Getting things to happen how they should, when they should, and within budget is both a science and an art. That's Project Management.
Join Dstl as a Project Management Graduate and you can expect to work on every kind of project across our organisation – from in-service and operational support to capability enhancement projects with our Science and Technology Divisions or change projects with our Enabling Divisions. Whatever the task at hand, risks need to be identified and managed, stakeholder requirements satisfied, and the whole project planned and delivered on time and to budget.
You will take responsibility for ensuring that we deliver on our customer commitments at the right time, at the right cost and to the best possible quality. Tasks could include controlling budgets and expenditure, covering the governance of change within projects, resourcing, fulfilling contractual requirements or interfacing with our customers.
Your work will give you the breadth of experience to succeed as a Project Manager in Dstl.
Along the way, you'll develop strong relationships with a range of colleagues across the Lab. With that professional network behind you, you'll have everything you need to tackle anything that comes your way.
Now is an exciting time to join The Defence Science and Technology Laboratory (Dstl) as we look forward to shaping the future by pushing the boundaries on technology advancements and new concepts. Driven by our core values, we are consistent in challenging the norms, embracing diversity and rewarding innovation. When you join us, you will be a member of a diverse community of Project Delivery professionals where you will feel motivated by the opportunities to develop your own learning, drive your own career and deliver impactful projects in the process.
Dstl who?
The Defence Science and Technology Laboratory (Dstl) is the science, technology and engineering arm of the UK's Ministry of Defence.
https://www.gov.uk/government/organisations/defence-science-and-technology-laboratory

Dstl recognises the importance of diversity and inclusion as people from diverse backgrounds bring fresh ideas. We are committed to building an inclusive working environment in which each employee fulfils their potential and maximises their contribution.
Job description
In this role you will:
Work on a variety of interesting and challenging Projects that owing to their sensitivity cannot be done elsewhere
Make a difference and have pride in what you do; our projects improve the front-line capability of the UK Armed Forces and Government keeps UK citizens safe and supports national prosperity. We are proud of our impartial status, doing things for the right reasons.
Form links across Government, Industry and Academia. Work with an array of partners both at home and abroad including the Armed Forces, other Government departments, Industry and Academia,
Drive your career, with great opportunities to gain new skills and qualifications, work with leading experts and ensure your working life is never boring.
Which Division would I work in?
Dstl is looking for experienced Project Managers across several divisions:
Operations Division provides the platform and capability to enable the delivery of high impact S&T. Operations are responsible for maintaining the legacy, delivering the now and planning for the future to ensure Dstl can continue to deliver Defence and Security S&T through a wide range of infrastructure, digital and business change projects and programmes.
Chemical, Biological and Radiological Division provides an integrated Chemistry, Biology, Radiation, Medical and Human Sciences capability. Delivering longer term scientific research as well as providing short-term advice and consultancy, this Division supports the whole of UK Defence and Security including the recent Novichok incidents in Salisbury and the UK's COVID-19 response. The exciting, innovative projects range from new chemical warfare detection systems to the latest virology advances. Some projects will be short term with tight timescales and others will contribute to major Defence projects, which can span multiple years.
Exploration Division looks past the known and looks for the "Generation after Next" of technology to give defence and our security services the ability to protect ourselves and our allies. We seek to discover and exploit the science that no one has done before. Projects are wide range from: preparing defence for the future by identifying and promoting generation after next science and technologies; leading the thinking behind key decisions that will shape the future of defence; harness innovation in the information environment; and future proof defence in a climate changing world.
Platform Systems Division brings together science and technology based around the platforms that are used by our armed forces, and the mission systems and weapons systems that are linked to or integrated within them. Examples of platforms include military vehicles like tanks or fighter jets. We primarily support the front line commands (Army, Navy and Air Force), providing advice and solutions when there are gaps in the capability of platforms, to help ensure the UK retains its battle-winning advantage and to maintain national security. Our work also includes ways to keep safe both the platforms and the military personnel who use them.
Cyber & Information Systems Division delivers evidence based resilient sensing, information and effector systems for the defence and security of the UK. The threats that the UK faces every day are many and varied. CIS advance the tools, techniques and tradecrafts required to establish World Class capabilities to detect and counter these threats through research, development and technology assessment. We maintain and develop a range of capabilities that achieve the division's vision of delivering transformational information superiority. Working with our partners, together we offer the capabilities that provide the skills, knowledge, expertise and facilities that underpin the outcomes needed to support Defence in Cyber, C4ISR and Space related areas - both now and in the future.
Person specification
We are looking for someone who:
Project related academic knowledge
Strong interpersonal skills
Good problem solving skills
The passion to keep learning and developing themselves
The ability to work independently and in teams
The ability to work outside of their comfort zone
Self-starting skills (i.e. confidence, motivation, innovation, creativity)
Integrity
Qualifications
You must have a Degree in an appropriate subject such as (but not limited to);
Project Management
Business Management
Humanities
Science
Engineering
Numerate
Important Information
Our work in defence, security and intelligence requires our employees to be UK Nationals who are able to gain a high level of security clearance to undertake the projects we are involved in to protect us from security threats. For this reason, only UK Nationals will be able to apply for this role. If you are an international or dual-national candidate, and you think you have the skills we need, please consider applying to any of our government, security or defence partners.
This role will require full UK security clearance and you should have resided in the UK for the past 5 years. For some roles Developed Vetting will also be required, in this case you should have resided in the UK for the past 10 years.
Qualifications
Degree in an appropriate subject