25 Nov 2022
Laboratory/Trials Technicians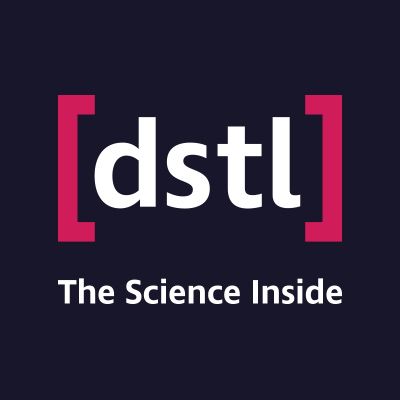 Location
Dstl Porton Down, Salisbury, SP4 0JQ
About the job
Job summary
The Defence Science and Technology Laboratory (Dstl) delivers high-impact science for the UK's defence, security and prosperity. In order to do this, we need self-motivated people who can apply their skills to ensure we are at the forefront of science. We work in niche areas which are sensitive in nature, operationally-critical to the UK and internationally recognised in importance. Dstl's Chemical, Biological and Radiological (CBR) Division has multiple vacancies for Laboratory/Trials Technicians to work within the Chemical Sensing Team and the Respiratory & Collective Protection Team in the Chemical Biological Sense and Protect Group.
The primary role of the laboratory/trials technician will be to support the laboratory Workplace Managers and Facility Managers to deliver safe systems of laboratory working within our laboratories and work places. Working as part of a highly skilled and motivated team of technical staff you will support the day-to-day operations of the facilities whilst supporting a wide range of projects relating to chemical sensing and respiratory and collective protection.
We will provide a variety of training to help you to reach your potential and will support your continuing professional development and, if desired, professional registration.
Job description
In this role you will:
Carry out general housekeeping of the various laboratories and work on a series of self-contained tasks
Oversee the maintenance and calibration of a variety of general laboratory equipment and trials kit
Ensure chemicals and consumable stock levels are maintained
Maintain chemical inventories
Facilitate disposal of laboratory and general waste
Escort visitors and contractors
Train and develop skills to support the different aspects of the capability dependent on the candidate's ability
The advertised vacancies sit within the following teams:
The Chemical Sensing Team
The Chemical Sensing Team has a broad remit and currently consists of 15 staff who are responsible for the safe operation of the specialised laboratories. The successful applicant could be involved with high priority testing of in-service instruments as well as other instrument testing and investigating of relevant technologies. This is a unique UK capability and you will have a key role to play in its operation. Within this role there will be opportunities to get involved with various exciting activities, such as exercises and trials.
The successful applicant will be tasked to undertake mainly experimental roles in support of a specific area of the team – the detail role will be open to discussion at the time of appointment and based on current and future needs. This will enable the successful applicant to develop expertise and experience working with chemical sensing equipment, learning about the underpinning technologies and learning how to characterise the performance of the instruments.
The successful applicant will be expected to develop skills specific to their role, alongside delivery of project work, with an aim to work at higher levels in the medium term, ultimately allowing them the opportunity to interact with military end-users and stakeholders.
The Respiratory & Collective Protection Team
The Respiratory and Collective Protection team provides research, specialist test and evaluation, and advice on filtration, collective protection and aircrew protection against CB threats. The team currently consists of 13 members working on both research and in-service support projects from novel adsorbent research to large scale military vehicle COLPRO trials. The team is also responsible for the fitting and testing of all Dstl staff who require respiratory protective equipment (RPE) in role or operationally. The successful applicant will have the opportunity to work with subject matter experts across all capabilities supporting both laboratory based and field trials work.
Person specification
We are looking for someone who has:
A desire to learn on the job
A willingness to get involved in hands on work, maintaining high standards of safety and quality
Proactive and able to foresee the needs of the lab users
Delivers to a high standard and takes pride in their work
Ability to work flexibly, independently and as part of a team
A good communicator with the ability to work effectively with others
Desire to develop their personal and professional skills through training and mentorship
Technical Skills
Desirable
GCSE (or equivalent) in English, Mathematics and Science
Science based A-Levels or equivalent experience
Experience
Essential
Experience managing your own time to work independently and as part of a team
Desirable
Experience of working in a chemical laboratory
Experience of managing assets and/or stores
Qualifications
GCSE (or equivalent) in English, Mathematics and Science