06 Nov 2022
Mathematical Modeller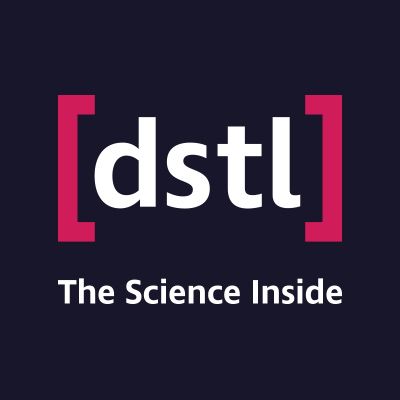 Location
Dstl Porton Down, Salisbury, Wiltshire SP4 0JQ
About the job
Job summary
If you are passionate about delivering highly exciting research, and helping to protect the UK and our armed forces from real world threats both at home and abroad. Do you have desire to make a real difference/impact to the defence and security of the UK? Then Dstl is for you.

Within the Chemical, Biological and Radiological Division our mission is to support the MOD and Other Government Departments to ensure intelligent decision-making is at the heart of the UK government thinking. We work in partnership with the best suppliers from industry, academia and international allies to deliver creative cost effective S&T solutions that reduce the risk CBR materials pose to the UK.
The Dispersion Science and Software Team provide Chemical and Biological hazard assessment advice, primarily through the development and use of models, to support operations, advice, policy and research for enclosed and complex environments including buildings, transport infrastructure and military platforms. We will expect you to work on a dynamic range of projects, contributing to a team of specialists delivering critical scientific, analytical and technical advice. You will develop and use novel analytical models and techniques and will undertake ground breaking research and experimentation at the forefront of defence and security research, which is a dynamic and evolving environment. The most recent evidence of this is the support the team gave to the PROTECT National Core study effort, where the team developed and used bespoke software to evaluate the transmission of COVID19. Quite simply, we believe this is work you cannot do anywhere else.

Dstl recognises the importance of diversity and inclusion as people from diverse backgrounds bring fresh ideas. We are committed to building an inclusive working environment in which each employee fulfils their potential and maximises their contribution.

We particularly welcome female and ethnic minority applicants and those from the LGBTQI community, as they are under-represented within Dstl at these levels.
Job description
In this role you will:
- Work with others to deliver to projects within the team by using logical thinking and problem solving skills to solve difficult technical problems and presenting these to technical leaders in the most appropriate format (discussions, spreadsheets, databases, reports, email).
- Exercise good judgement to reach evidence based conclusions and decisions supported by analysis.
- Provide a scientific contribution to customer deliverables in the form of reports and presentations.
- Support the objectives of the team by contributing to team meetings and wider activities across Dstl.
- Provide senior technical leaders with support in maintaining, developing and using the group's models.
- Build up expert knowledge in a number of technical areas and network both within your capability area and across capability boundaries.
- Communicate complex mathematical modelling ideas to various audiences.
Your work will be delivered in a variety of methods including:
• Delivering specific work packages using models and building on these with experience.
• Crafting technical reports summarising complex scientific research and analysis for policy and decision makers.
• Develop and apply your solid understanding to tackle relevant scientific / engineering problems, including continuous professional development to maintain your knowledge in the continually evolving technical domain.
Person specification
We are looking for people who can demonstrate:
• A strong attention to detail.
• Excellent communication skills.
• A dedication to learning new skills and working within a multi-disciplinary team.
• Agility to respond to changing demands.
Essential Knowledge, Skills & Experience Requirements
• Experience of being able to apply your technical understanding of mathematical modelling/simulation/statistical techniques to solve problems which are unfamiliar to you.
• Experience of working in a team and contributing to a successful outcome.
• Attention to detail when working on routine tasks, dealing with the unexpected, and under time pressure delivering to time and cost
• Prioritise your time and workload to complete work you're doing within project time scales
• Ability to present to a range of audiences in various formats.

We are also looking for these desirable skills and experience:
• Experience of using computational fluid dynamics' software.
• Experience of multizone indoor air or building energy modelling.
• Experience of building and other enclosed space ventilation.
• Experience of scripting using Python (or similar).
• Experience of working in a Defence setting including industry, the MOD, the armed forces or Defence agencies.
• Understanding of Defence and Security or relevant technical knowledge of one or more Dstl Divisions.
• Chemical or Biological technical knowledge or experience.

We will support your career development by:
• Providing training modules to build your technical ability.
• Enabling access to on-the-job and course based training to improve your technical and professional knowledge.
• Encouraging personal skills development.
• Giving talks and discussion groups led by our technical authorities.
• Facilitating networking with others, both in our division and across Dstl.
• Guiding you through your technical work and your future career within Dstl.

Important Information

Our work in defence, security and intelligence requires our employees to be UK Nationals who are able to gain a high level of security clearance to undertake the projects we are involved in to protect us from security threats. For this reason, only UK Nationals will be able to apply for this role. If you are an international or dual-national candidate, and you think you have the skills we need, please consider applying to any of our government, security or defence partners.

This role will require full UK security clearance and you should have resided in the UK for the past 5 years. For some roles Developed Vetting will also be required, in this case you should have resided in the UK for the past 10 years