06 Nov 2022
Operational Analyst - Operations Support Team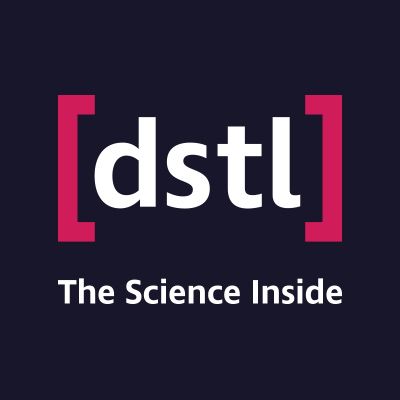 Location
Dstl Porton Down, Salisbury, Wiltshire, SP4 0JQ or Dstl Portsdown West, Fareham, Hampshire, PO17 6AD
About the job
Job summary
We require a motivated individual to join the Operations Support Team which enables Ministry Of Defence's (MOD) provision of deployed Science & Technology (S&T) to military operations overseas and to UK based crises, as well as providing longer term embedded S&T secondees to operational headquarters. Work spans the breadth of military and Other Government Department (OGD) domains, from current military Operations in response to the invasion of Ukraine, to leading the coordination of the lab's COVID-19 support.
Within Strategy Portfolio and Capability (SPC) Division, the Operations Support team develops and maintains key support to operations capabilities on behalf of Dstl:
Readiness – the capability which develops, trains, maintains and deploys a pool of Operational Analysts and Scientific Advisors from across Dstl, held at high readiness to deploy in support of military operations and UK Crises.
Methods, Models, Tools, Data and Software (MMTDS) - ensures deployable staff (OAs, SCIADs) have access to an appropriate suite of MMTDS to enable them to deliver the support they provide to decision makers.
Operate – ensures agreed deployable roles are filled by appropriately qualified staff and that deployees have access to the relevant equipment they require (laptops, kit, clothing, PPE). Operate also provides support and coordination to the deployees, including collation of SITREPs, VTCs and welfare checks.
Reachback – the Dstl process for answering urgent S&T questions from military operations and homeland emergencies, in timescales of days down to hours.
Deployments – the capability responsible for ensuring the safety and security of staff visiting high risk and fragile countries.
The roles would support across all areas of the capability, dependent on candidate's skillset and interests, with a primary focus on Readiness and MMTDS.
Dstl recognises the importance of diversity and inclusion as people from diverse backgrounds bring fresh ideas. We are committed to building an inclusive working environment in which each employee fulfils their potential and maximises their contribution.
We particularly welcome female and ethnic minority applicants and those from the LGBTQI community, as they are under-represented within Dstl at these levels.
Job description
In this role you will:
Support all areas of the capability using Operational Research methods to help ensure Dstl can meet the demand for deployed S&T support.
Support short notice operational tasks from customers, either through your own technical work or supporting others in the lab to deliver.
Contribute to capability development through the maintenance, development and assurance of existing tools & models.
Be willing and eager to learn new skills to keep yourself up-to-date in your field.
Explore and visualise data to present its story in a meaningful way to both technical and non-technical audiences.
Provide timely, impartial, evidence-based advice to customers to enable them to make informed decisions.
More information on the role, please see attached Job Profile below.
Person specification
We are looking for someone who has:
A desire to support operations through Dstl based project work as outlined above.
A basic understanding of the core military domains of Land, Air, Maritime, and Joint, and how they could be supported by operational analysis.
A sharp, enquiring mind with the ability to think laterally, define a problem, use clear communication, team working, and influencing skills.
Potential to develop bespoke tools and techniques in order to solve challenging new problems, and to use diverse analytical methods including but not limited to; empirical analysis, statistics, linear programming and simulation.
The ability to learn quickly, be flexible and deliver rapidly
Qualifications:
Essential:
A degree in a scientific, mathematical, analytical or relevant technical subject matter, or equivalent work experience.
Skills:
Essential:
Knowledge and experience of a broad range of operational analysis techniques
Excellent communication skills
The ability to understand and structure a customer's problem and identify the resulting technical requirements
Desirable:
The ability to use and influence a network of contacts
Important Information:
Our work in defence, security and intelligence requires our employees to be UK Nationals who are able to gain a high level of security clearance to undertake the projects we are involved in to protect us from security threats. For this reason, only UK Nationals will be able to apply for this role. If you are an international or dual-national candidate, and you think you have the skills we need, please consider applying to any of our government, security or defence partners.
This role will require full UK security clearance and you should have resided in the UK for the past 5 years. For some roles Developed Vetting will also be required, in this case you should have resided in the UK for the past 10 years.