21 Nov 2022
Software Engineer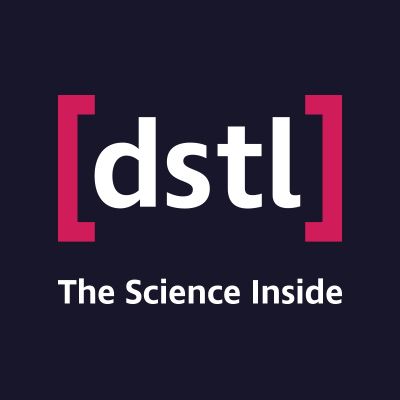 Location
Dstl Porton Down, Salisbury, Wiltshire SP4 0JQ
About the job
Job summary
We are Dstl, we are UNIQUE, we're recruiting Software Engineers.

The Threat Evaluation Group (TEG) within the Platform Systems Division of Dstl is responsible for understanding and countering threats to the UK armed forces. As a software engineer you will work on a diverse range of software projects that support cutting-edge research in this domain. If you have an interest in applying your software development skills to solve problems we want to hear from you.

Dstl recognises the importance of diversity and inclusion as people from diverse backgrounds bring fresh ideas. We are committed to building an inclusive working environment in which each employee fulfils their potential and maximises their contribution.

We particularly welcome female and ethnic minority applicants and those from the LGBTQI community, as they are under-represented within Dstl at these levels.
Dstl who?

The Defence Science and Technology Laboratory (Dstl) is the science, technology and engineering arm of the UK's Ministry of Defence.

At Dstl, we harness science and technology to protect our nation – bringing together the best people with the best ideas, and applying them in unexpected ways. Because we provide the UK government with specialist science and technology research, advice and analysis, what we do is often sensitive, classified and internationally collaborative. Much of our work is operationally critical and has the potential to save many lives.


Job description
We are looking for people to help develop software in tandem with research and engineering teams. You will be responsible for working with these teams to build tools and frameworks that deliver new approaches to threat evaluation. To do this you will need to have experience of software development, good communication skills and an aptitude for working across technical disciplines. People with the enthusiasm and ability to solve challenging problems are what we value most – if this sounds like you we can offer you an exciting and varied career with a wide range of benefits.
Person specification
This role is being advertised at multiple experience levels. For each level we are looking for someone with:
Software engineer (Level 4):
A strong drive for solving challenging problems, particularly in a research-oriented environment.
Experience in software development and engineering.
Strong written and verbal presentation skills.
Senior software engineer (Level 5):
Leadership or collaboration experience.
Strong software engineering experience, and a good understanding of best practices.
Experience of mentoring or leading other software developers or engineers.

Principal software engineer (Level 6):
Experience of leading large-scale software projects.
Experience of building and implementing a strategy for software development
Strong networking and influencing ability; particularly in working with external organisations or contractors.
Experience of implementing new workflows or processes to improve organisational or project-level efficiency.
Qualifications

Essential
A degree in computer science, mathematics, physics or in a similar area.
Desirable
A Master's degree or PhD.

Skills
Essential
Strong ability in at least one programming language.
Good verbal and written presentation skills.
Desirable
Ability in Python, C++ or C#.
Experience of cross-platform development; particularly Windows and Linux.
Experience of GUI development.
Knowledge of version control or CI/CD systems.
Interest in algorithm design.
Interest in electronics.
Experience in technical leadership in studies or projects, people management or consulting
Memberships
An active membership or fellowship of a relevant professional body is desirable. Dstl will pay for memberships for up to 2 relevant professional bodies.
Important Information
Our work in defence, security and intelligence requires our employees to be UK Nationals who are able to gain a high level of security clearance to undertake the projects we are involved in to protect us from security threats. For this reason, only UK Nationals will be able to apply for this role. If you are an international or dual-national candidate, and you think you have the skills we need, please consider applying to any of our government, security or defence partners.
This role will require full UK security clearance and you should have resided in the UK for the past 5 years. For some roles Developed Vetting will also be required, in this case you should have resided in the UK for the past 10 years.