21 Sep 2021
Solution Architect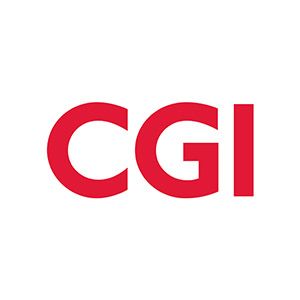 Position Description:
Over the coming 12 months CGI are actively looking to grow our Space, Defence & Intelligence business unit due to increased client demands across the area. This means we are currently looking for Solution Architects at various levels (junior-mid-level, senior & Consultant) with IT/Technical experience to join the team on a range of different projects.

Individuals can be based out of our London, Surrey, Reading, Bristol, Milton Keynes, Manchester, Corsham, Gloucester or Chippenham offices and can expect a mix of on site / hybrid working depending on the nature of the project (due to the nature of the work some projects will require you in office full-time & may require some occasional travel to client sites or different CGI offices)

Alongside a competitive salary, we offer you access to our share scheme (3% + 3% matching) making you a member not just an employee. You also have the option to benefit from private medical and dental insurance, flexible retirement options, childcare vouchers and a cycle to work scheme.

As for the future? We work as one team, and are a Top 100 employer. Be a successful part of our story and we'll support you in taking your career anywhere you want it to go.
All successful applicants must hold, or be eligible & willing to obtain, UK SC clearance with the view to progressing to higher level clearance if required.
Your future duties and responsibilities:
• Deliver a range of Space, Defence & Intelligence related software projects
• Managing Common stacks for enterprise software
• Contributing to bid proposals in terms of estimation and documentation
• Knowledge of the creation of solution architectures across multiple business domains
Required qualifications to be successful in this role:
• Formal architectural qualification
• Working within a technology rich environment
• Demonstrable solution architecture experience within enterprise environments
• An understanding of, or exposure to, formal architectural methodologies (e.g. TOGAF, Archimate)
• Understanding of software development lifecycles; Waterfall, Scrum, Agile and Test Driven Delivery
• Continue to build knowledge of the domain and share it with the team
• Create, maintain and deliver quality, in-depth technical documentation
What you can expect from us:
Build your career with us.

It is an extraordinary time to be in business. As digital transformation continues to accelerate, CGI is at the center of this change—supporting our clients' digital journeys and offering our professionals exciting career opportunities.

At CGI, our success comes from the talent and commitment of our professionals. As one team, we share the challenges and rewards that come from growing our company, which reinforces our culture of ownership. All of our professionals benefit from the value we collectively create.

Be part of building one of the largest independent technology and business services firms in the world.

Learn more about CGI at www.cgi.com/uk