28 Nov 2022
Weapon Systems Engineers and Scientists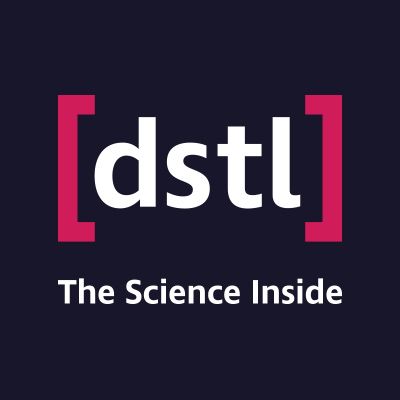 Location
Dstl Portsdown West Fareham, PO17 6AD and Dstl Porton Down Salisbury, SP4 0JQ
About the job
Job summary
At Dstl we protect lives. We take innovative Science and Technology (S&T) and use it to keep the country safe.

Do you have a background in science and engineering? If so, Dstl's Weapons Systems Group is looking for passionate individuals to fill a range of roles which include: Air Defence Analyst/Engineers, Guidance and Control Specialists, Land Guided Weapons Engineers, Radio Frequency Seeker Engineers, Senior Aerodynamics/Propulsion Engineers and Weapon Systems Engineers.

Please find the descriptions of the roles currently vacant in the attachment at the end of this page.

We are looking for individuals with strong technical and analytical skills and leadership ability to help us develop innovative solutions. Working closely with our military customers and industry partners there are many opportunities for travel, trials and for staff secondments to industry and other Ministry of Defence (MoD) organisations. We recognise the outstanding skills and aspirations of our people and are able to present them with an unparalleled range of opportunities to develop both the UK's military capabilities as well as their own.

Dstl's Weapons Systems Group helps MoD by assessing, understanding and demonstrating new technologies and how systems can be integrated across environments (domains). We strive to create common, modular and re-usable technologies and systems. Our work includes guidance, navigation, control, novel and laser effects, human integration, networking and hypersonics. We also link with other technology and information programmes.

If you are interested in applying for any of our roles, please apply through Civil Service jobs with your CV stating clearly which role(s) you are applying for. You will be expected to use the relevant job description set out in the attachment at the end of this page to explain how your skills and experience meet the requirement for the role.

Dstl recognises the importance of diversity and inclusion as people from diverse backgrounds bring fresh ideas. We are committed to building an inclusive working environment in which each employee fulfils their potential and maximises their contribution.

We particularly welcome female and ethnic minority applicants and those from the LGBTQI community, as they are under-represented within Dstl at these levels.
Job description
In these roles you will
• Use your technical knowledge and skills to provide our customers with evidence-based advice and non-biased assessment of technology.
• Use your creativity and analytical skills to generate solutions to customer needs. You will anticipate and enthusiastically address challenges.
• Use your customer liaison skills to build strong working relationships with DE&S, end users (Armed Forces) and industry to ensure that requirements, specifications and delivered solutions are fit for purpose.
• Assist your colleagues with their development, share skills, knowledge and understanding across your team to build our capability.
• You may find yourself involved with setting requirements for work to be delivered by our industry partners, and working alongside them to ensure successful delivery.

At higher levels:
• You will lead and empower a team of Dstl scientists and engineers.
• You will be responsible for setting project technical direction, monitoring progress and mentoring project team members on technical issues where appropriate. You may look across projects to ensure a coherent approach is followed.
• You will help to assure the quality of work through appropriate application of standards, procedures and checks.
• You will take a leading role in customer engagement, understanding and deciding how to respond to their requirements.
• You have a good understanding of industry and their working practices, including partnering with industrial suppliers.

• You will work closely with Dstl Project Managers to deliver to time cost and quality. You may also set technical objectives, manage project technical risks and to help identify levels of resource support required. You will support your local management in the maintenance and development of technical capability within the division.
Person specification
We are looking for people who have:
The passion and motivation to deliver pioneering, innovative capabilities into the hands of our front-line personnel. We want people who can employ a combination of deep technical knowledge along with good communication skills to work closely with the team and our customers, be they civilian or military.
If you have previous experience, we will look to you to drive innovation and delivery, and lead and develop those around you.

Essential Technical Skills
We expect you to hold a degree or have equivalent proven experience in science, technology, engineering or mathematics.

Desirable
We are looking for people with knowledge of:
• Computational modelling
• Analysis
• Targeting
• Weapon systems
• Defence

Essential Skills
You will have highly developed communication skills, with the ability to adjust your style to the needs of different audiences.
You will be accomplished and passionate about building positive relationships with colleagues, customers and partners in other organisations.

Essential Experience
You have worked on complex and non-routine problems, drawing together disparate information and making meaningful technical assessments, ideally in an engineering environment.

At the higher levels:
• You have provided professional advice in complex situations where there are no easy answers.
• You have lead project technical and safety aspects, and assured the standard of work.
• You have developed requirements for technical solutions which meet customer needs.
• You have assessed technologies against requirements.

Memberships
Opportunities to explore Chartership will be available to all candidates.
It would be beneficial if applicants were working towards or already hold Chartership and Membership of a relevant professional body, such as the Institute of Engineering and Technology (IET), or the Institute of Mechanical Engineering (IMechE).

A successful candidate will:
• Form and influence a network of technical specialists to support and advise them on the delivery of fit for purpose engineering solutions
• Engage closely with UK PLC engineering and science capabilities to form a cadre of industry partners who can support Dstl in answering some of our most pressing questions
• Understand the emerging technology picture, realise the threats and opportunities that it represents, and provide impartial advice to the end user on effective exploitation
• Communicate the potential benefits and the impacts on capability of these options to our Military Customers

At Dstl, our vision is to have a modern way of working efficiently, accommodating and enabling our people to create, collaborate and deliver innovative science and technology with our partners, working in a way they need to wherever they need to. This role is largely office based, but will involve travel to customer sites (e.g. Air Command) and also sites belonging to technology suppliers. Such sites may be outside of the UK!

Important Information
Our work in defence, security and intelligence requires our employees to be UK Nationals who are able to gain a high level of security clearance to undertake the projects we are involved in to protect us from security threats. For this reason, only UK Nationals will be able to apply for this role. If you are an international or dual-national candidate, and you think you have the skills we need, please consider applying to any of our government, security or defence partners.

This role will require full UK security clearance and you should have resided in the UK for the past 5 years. For some roles Developed Vetting will also be required, in this case you should have resided in the UK for the past 10 years.