C4I Managing Consultant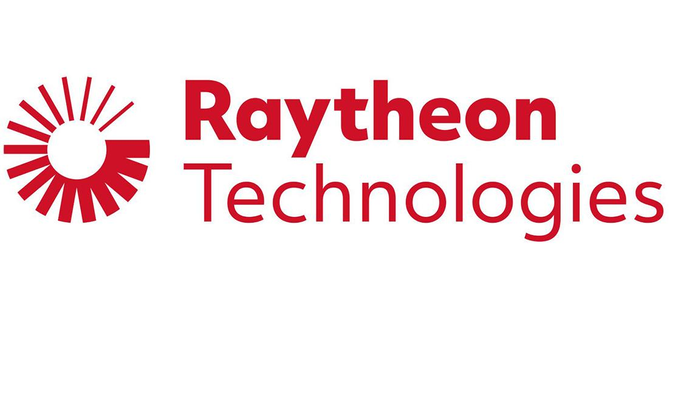 Raytheon UK is looking for an architectural consultant to work with the Sales and Delivery teams of the C4I Business area, providing leadership, Subject Matter expertise and direct customer consultancy around C4ISR. This will support a number of opportunities we are pursuing with the MOD with a specific focus on Defence Intelligence, Operational systems in the C4I space, Interoperability and Data Integration. These projects could touch on a broad spectrum of technologies ranging from intelligent Sensor data collection, Integration with existing C4I systems and broader large scale information systems capability developments, such as Multi-Domain Integration, and have significant operational and strategic importance for the UK MOD. This is a complex and challenging role that will be highly rewarding and high profile, with extensive communication and interfacing requirements with the Business stakeholders, demanding strong subject matter expertise on MOD or NATO C4I systems, awareness of broader developments and trends in the Defence community and excellent spoken and written communication skills. The successful candidate need not have in-depth expertise in any specific technology domain but needs a broad understanding of how a range of technologies are, or could be, applied in a military context. They should show innovation, interpersonal skills and high levels of energy and stamina. The work location is variable with home working where possible but also includes Customer Sites, visits to other company sites in the UK and occasional travel to the US. It is anticipated that the ideal candidate may be someone with recent relevant experience within the military looking to pursue an industry career path which makes use of their experience, skills and personal abilities.

The Role:
The C4I Managing Consultant is a senior role within the C4I sector organisation and will therefore report to the C4I sector head. They will help drive the technical strategy and growth of the business in support of Defence Intelligence and broader C4I initiatives. They will work with the sector CTO, Sales and Delivery leads, using their subject matter expertise and customer contact, to identify required capabilities and solution options to meet complex customer requirements. The role offers the opportunity to be trained in new techniques and technologies and to be at the cutting edge of current technical knowledge aligned to the goals of MOD Defence Digital. The role holder will support the Business Development (BD) team at meetings with the MOD Client, partner organisations and vendors to support current pursuits. They will also work directly, as part of a Raytheon team, with the Client helping to specify and deliver innovative solutions. As a senior member of the team they will also work with the CTO and sector technical team to identify effective and winning technical solutions which play to the strengths of Raytheon and our partners, including the broader Raytheon organisation in the US. It is expected that on a day-to-day basis the role holder will work with the BD team to respond to RFIs, PQQ and ITTs as part of the Sales cycle, and will be supported by the technical team in this activity. For all of these tasks it is key that the individual be a subject matter expert with a strong military technical background. Raytheon follow Agile methodologies wherever possible and provide training in the latest tools and techniques. There will also be an opportunity to engage and work with experts across the wider Raytheon UK and US businesses.
Main Duties:

The C4I Managing Consultnat key tasks are those of a domain expert in Military IT solutions their use, deeply involved in shaping and implementing technical solutions and supporting the technical team with thought leadership in their area of expertise. Examples of those tasks include but are not limited to:
Solution definition and design for client problems as part of a business pursuit team
Guiding the design and implementation of client solutions as a SME and managing these activities where required
Support for business development activities by helping define and articulate candidate approaches
Acting as an expert SME to the business and colleagues on aspects of C4I and Defence Intelligence as relevant to specific opportunities
Supporting project teams on customer meetings to understand new Defence business use cases or to help communicate approaches to the customer
Work with the CTO and sector business and technical leads to identify focus areas for new offerings or capabilities.
Candidate Requirements:
The following core skills are required for the role –
Understanding of Operational usage of military IT solutions in a C4ISR context
Broad technical background in deployment of military operational IT systems with an emphasis on applications and services.
Awareness and understanding of broader operational IT across NATO and allies, and associated interoperability requirements
Strong interpersonal communication and leadership skills
Proactive and dynamic approach to problem solving
Ability to work with clients to derive and explore requirements, and with the Raytheon technical team to elaborate these.
Your professional achievements must demonstrate:
A visionary approach to the use of new and emerging technologies to solve real life challenges
Experience in researching or designing military IT solutions though deep technical knowledge is less important than breadth of understanding of the use, implementation and integration of IT solutions to support military objectives
A proactive and inquisitive mindset with strong problem solving in a real military operational context
Broader Experience
Raytheon UK welcomes individuals with a broad range of experiences, diverse careers and technical qualifications. Such diversity of thought is an asset, and as such, broad career experience is valuable. Examples of relevant experience or qualifications are:
Participation in or leadership of industry or corporate bodies aimed at improving the use of technologies.
Work in an R&D context to develop innovative solutions
In-depth knowledge of an area of military application of IT technologies, such as Targeting or Intelligence
Experience working in the Defence and National Security domain, in particular direct experience working with UK Government customers.
Evidence of proactive self-development and self-directed learning