17 Oct 2021
Career Development Lead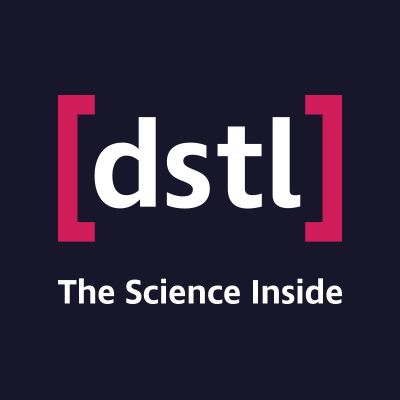 Location
Salisbury, South West, SP4 0JQ
About the job
Summary
Dstl (the Defence Science and Technology Laboratory) works to maximise the impact of science and technology on the defence and security of the United Kingdom. To do this, in the People, Engagement and Communications Team, we work alongside communities of people who use their skills to innovate and develop technologies which give our country the winning-edge.

We want our people to talk with pride about developing and co-creating a varied career with a breadth and depth of experience, thriving, succeeding and continuing to grow. Partnering with our science technology and engineering professions, you will deliver a Dstl wide approach for technical career development. To be successful, you will engage profession leads with credibility, partnering with them to build development pathways, learning journeys and career lattices for our key capability areas.

This exciting opportunity would suit either a L&D professional with particular experience in technical careers or a technical professional with significant experience in developing others. If you think this role is for you, we would love to hear from you!
Job description
We are looking for someone who has:
• Partnered with stakeholders across a technical organisation to identify knowledge, skills, behaviours gaps and long term capability requirements, partnering with technical leads to develop innovative development solutions
• Applied best practice to produce a framework for the development of STEM careers across an organisation
• Used evaluation approaches and people insights to inform, influence and continually improve development
Responsibilities
In this role you will:
• Work with internal and external stakeholders to identify and develop appropriate STEM Career lattices aligned to the Government Science & Engineering Profession Strategy
• Identify and introduce development approaches for mid-career professionals: advocating chartership and professional development across all technical disciplines and establishing a professional mentoring approach to support STEM careers
• Partner with profession and capability leads, and the DSTL Science & Engineering community, to ensure we support evolving professional needs to build capability across the workforce
• Develop an organisation wide approach to learning journeys for technical skills
• Work with the technical and strategic engagement communities to deliver rotations/interchanges that benefit both the individual and the organisation

Important Information
Our work in defence, security and intelligence requires our employees to be British Citizens who are able to gain a high level of security clearance to understand the work you will undertake to protect us from any security threats. For this reason, we regret that only UK Nationals will be able to apply for this role. If you are an international or dual-national candidate, and you think you have the skills we need, please consider applying to any of our government, security or defence partners.

This role will require full UK security clearance and you should have resided in the UK for the past 5 years.