31 Oct 2021
Chemical Scientist (CBR Hazard Management Team)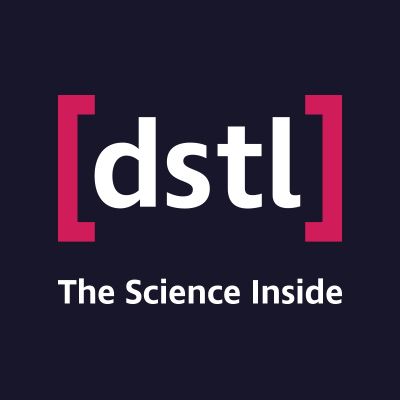 Location
Dstl Porton Down, Salisbury, Wiltshire.
About the job
Summary
We have an exciting opportunity for a Chemist to join the Hazard Management Team within the Chemical, Biological and Radiological (CBR) Division. The CBR Division provides an integrated Chemistry, Biology, Radiation and Medical Sciences capability. Delivering longer term research as well as short term advice and consultancy, this Division supports both the Front Line Commands and wider Government.

Your work will span contamination control, decontamination and recovery following CBR incidents. The team carries out wide-ranging work, including providing technical advice, research and testing.

Dstl aims to develop a range of options to mitigate the hazard from toxic chemical contamination, which may include nerve agents, blister agents and toxic industrial chemicals.

The core of the research programme is chemistry focused, including elements of organic, inorganic, physical and biochemistry. Research areas include reaction kinetics, colloids & microemulsions, interfaces & surfaces, coatings & polymer chemistry, microencapsulation, catalysis, automation and modelling. More applied elements of the programme focus on the transition of technology from the laboratory into military & civilian capability.
Job description
In this role you will:
- Conduct laboratory based research, analysis and evaluation of novel technologies to help inform customer decision-making.
- Provide technical leadership, initially at the day-to-day laboratory level, including planning, experimental design, carrying out, developing and reporting on projects to customers.
- Provide clear and precise briefs, both written and verbally, on project outcomes to support science and technology decisions for Dstl and its customers.
- Network with specialists internal and external to Dstl to seek out developments in related technical areas and use these networks to boost innovation.
- Develop technical project proposals to meet customer requirements.
- Develop safety cases for laboratory based methodologies that meet appropriate health and safety legislation and standards.
- Be prepared to support trial work in various locations.
Responsibilities
You will work across the team, and will have the opportunity to work, with appropriate training given, on a range of projects ranging from fundamental research, evaluation of emerging technologies and introduction of technologies into use.

Furthermore, your skills will be orientated around the following:

- A chemist who is creative within the research and development area.
- A teammate and works well with others.
- Someone who is keen to develop their personal and professional skills through training and mentorship.
- Someone who wishes to expand science and technology networks including developing international collaboration.
- Someone with a sense of public service, keen for their work to support the UK both cross-government & military.

Our people are at the very heart of our work and we're proud to offer an open and inclusive environment to everyone.

We value your differences (alternative perspectives often provide the most innovative approaches to our work) and we'll nurture your talent to achieve your full potential. We know you're unique and that you can only be your best if you're totally comfortable in the workplace so we have a variety of employee support networks to make sure you have the support you need if it's required.

Important Information

Our work in defence, security and intelligence requires our employees to be British Citizens who are able to gain a high level of security clearance to understand the work you will undertake to protect us from any security threats. For this reason, we regret that only UK Nationals will be able to apply for this role. If you are an international or dual-national candidate, and you think you have the skills we need, please consider applying to any of our government, security or defence partners.

This role will require full UK security clearance and you should have resided in the UK for the past 5 years.

We particularly welcome female and ethnic minority applicants and those from the LGBTQI community, as they are under-represented within Dstl at these levels.
Qualifications
"Batchelor's & Master's degree (or Integrated Master's) in chemistry related subjects (2:1 or above) or experience equivalent."