31 Mar 2022
Cost Controller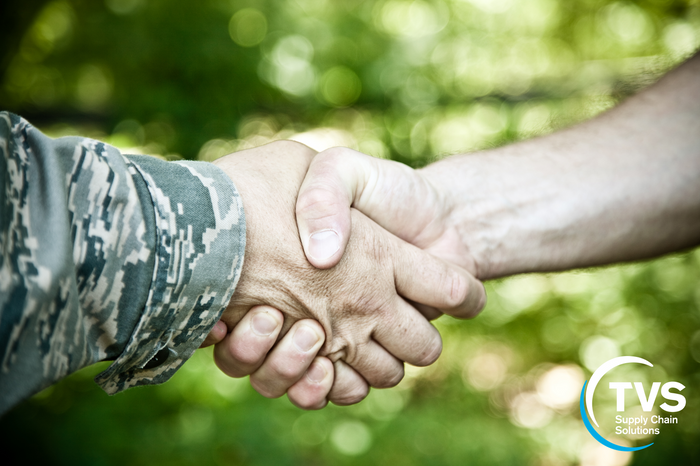 About TVS:
TVS are a leading, global supply chain services provider implementing innovative supply chain solutions across a broad range of blue chip organisations worldwide. We are specialists in receiving, processing and managing the flow of raw materials, individual components and spare parts for a range of organisations within the automotive, beverage, industrial and defence markets.
Operating from six bespoke centres across the UK plus a number of strategic facilities across Europe and the rest of the world as part of the $6bn TVS Group we are determined to be different; our specialist services set us apart as a market-leading 4PL provider.
Purpose:
We are currently working to deliver a major contract for the Defence, Equipment & Support organisation as part of the UK Ministry of Defence based at Abbey Wood in Bristol. We are specifically supporting the Integrated Logistics (iLog) function which is responsible for the management and delivery of in-service support to procurement activities across Land, Sea and Air environments.
We are currently recruiting for a Cost Controller to be deployed onto site at Abbey Wood.
Main Duties & Responsibilities:
The role will be responsible for the execution of designated tasks and processes and the delivery of outputs to ensure that costs are identified, managed and controlled. It also supports the Senior
Project Cost Manager in ensuring that the project complies with DE&S and Departmental policy in respect of all cost activities.
A Project Cost Manager might, for example, be deployed on a major project and would be
expected to understand the detail of the project and the cost control and reporting requirements. Other duties include
Provides support to the design and development of project cost breakdown structure, ensuring that the output allows the project to meet cost identification and reporting requirements, including those of finance systems.
Ensures project/work package budgets are accurately captured and maintained within the appropriate financial and MI systems.
Produces regular forecast of outturn covering the in-year position and the estimate at completion (EAC).
Ensures project financial systems reflect all relevant costing information, including that relating to Options exercises and other Change Requests.
Ensures new commitments are documented and reflected accurately within financial and related systems.
Establishes and maintains a record of committed/uncommitted funds to meet requirements of PM.
Supports production of Earned Value Management (EVM) analysis and consequently actions recommended accruals or amendments to actual costs booked. Maintains auditable evidence of such accruals or amendments;
Assists with identification and compilation of the cost implications of Government Furnished Equipment (GFE) including inventory, and participates in impairment reviews; Provides validated cost information in a suitable format for use at internal Project Reviews;
Assists Project Manager with cost input to investment appraisals and business cases;
Provides management information to support internal and external audit.
Provide support to PM with cost related aspects of contract management, for example Performance Based Payment Schedules and quantification of costs/benefits arising from contractual arrangements such as Target Cost Incentive Fees (TCIF) or Variation of Price (VOP);
Knowledge, Skills and Experience:
Professionally qualified ideally equivalent to a CCAB, CIMA or AAT qualification.
The role requires business acumen and knowledge of core relevant Project Control cost processes.
Knowledge of DE&S policies and procedures for Project Controls and associated supporting documentation is helpful but not essential.
A thorough understanding of the principles of public finance, government financial regulations, Annual Budget Cycle (ABC) and Quarterly Review of Programme Costs (QRPC) is highly desirable.
Thorough knowledge of budgeting, forecasting and cost control techniques including the concepts of Project Controls and in-contract management including earned value management (EVM)
Understanding of investment appraisal techniques
If you require any adjustments to allow you take a full and active part in the selection process, please notify us as part of your application. Please note TVS Supply Chain Solutions is an Equal Opportunities Employer.