30 Nov 2021
Defence and Security Accelerator Graduate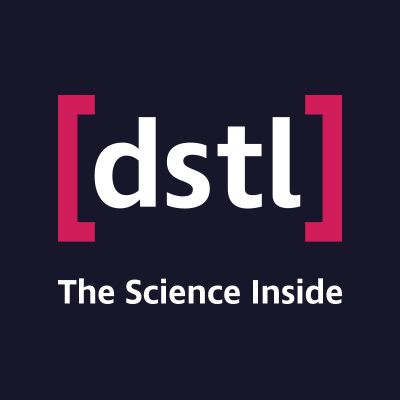 Location
Your home site will be Dstl Porton Down, Salisbury (PTN) or Dstl Portsdown West, Fareham (PDW). All our staff are able to work from home but there is a requirement to work from permanent sites on a regular basis.
About the job
Summary
The Defence and Security Accelerator (DASA) finds and funds exploitable innovation to support UK Defence and Security mission quickly and effectively, and support UK prosperity. Our vision is for the UK to maintain its strategic advantage over its adversaries and build a safer future for the country and our people. DASA is part of the Ministry of Defence but we work across all Government departments who have responsibility for national security. We are serious about making a difference to those on the front lines in the armed forces, police and elsewhere who protect us, and we are committed to supporting the innovators who can help.

DASA has four mutually supporting teams, Outreach, Operations, Partnership & Impact and Support Services. The Defence Innovation Unit (DIU) is a policy and strategy unit that coheres and enables innovation activities from the Ministry of Defence in Westminster. It encourages changes in behaviours, empowers a culture that is innovative by instinct and breaks down barriers to provide freedom to pursue and deliver innovative solutions. DIU co-ordinates the Defence Innovation Ecosystem and champions a continuous learning approach as well as sharing of best practice.
Job description
During your first two-years, you will have the opportunity to gain experience across all four DASA teams and within DIU. This will either be in the form of a 6-month+ placement or through shadowing specific roles. At the end of the two-year period, you will be have a permanent role within DASA (based on a balance of business requirement, skills and personal preference).
Could you help us by undertaking these exciting and dynamic roles?
In this role you will also:
• Lead small work packages, working at pace and to tight deadlines to achieve what is required of this role, whilst maintaining close, trusting relationships with those you work with.
• Work with our customers to understand defence and security requirements & develop challenges for industry and academia to respond to.
• Support engagement with, and management of, defence and security customers and stakeholders relevant to your tasks.
• Prepare and deliver reports and presentations to both technical and non-technical audiences.
• Develop your knowledge and understanding of defence and security challenges and issues.
• Within a role in DIU you may provide briefings to Minister and Senior Civil Servants, liaise with other Government Departments or develop, and implement strategies and policies relevant to DIU's objective of 'Embedding Innovation' across Defence.
• You will not have direct budget responsibility but you may be required to work with financial information.

There will be a need to work at pace and to tight deadlines to achieve what is required of this role, whilst maintaining close, trusting relationships with those you work with. You will be a team player, focused on delivery, and comfortable operating in a high pressured and demanding environment.

As well as Defence and Security expertise our staff have experience in communications, banking, analysis, project management, venture capital, industry, technology, amongst others. If you thrive on wanting to make a difference to national security and prosperity in a friendly, multi-disciplined and diverse team, DASA may be the place for you.
Link: https://www.gov.uk/government/organisations/defence-and-security-accelerator
Responsibilities
We are looking for people with:
• A passion for innovation and a keen interest in the development of science and technology to enhance national security.
• People skills to develop good working relationships across DASA and DIU, and develop and maintain networks across the wider Defence & Security innovation ecosystem.
• Organisational skills, administrative skills to support the delivery of a quality service for our customers.
• Communication skills such as, writing clearly and unambiguously, tailoring content to be appropriate for a wide range of audiences, and being willing to present your work to others.
• Good reflective and creative skills to suggest improvements to current processes and contribute to the development of novel service offerings.
• The ability to be a team player and contribute to the development of the team including being supportive of others at all times.
Skills
Essential
• Be self-motivated and enthuse others
• Be happy to work under your own initiative
• Have strong communication and interpersonal skills
• Have an aptitude to think and work innovatively
• Enjoy working independently and collaboratively within a team
• Work well under pressure
• Be creative and enjoy problem solving
• Have proficient IT skills in Microsoft Office
Experience
Desirable
• Knowledge of UK Government organisations and their responsibilities.
• Knowledge of the UK defence and security environment.
• Experience of supporting science and technology funding competitions and/or events.
Qualifications
For these posts you will need a honours degree, Masters or PhD in any subject