17 Oct 2021
Digital Business Relationship Manager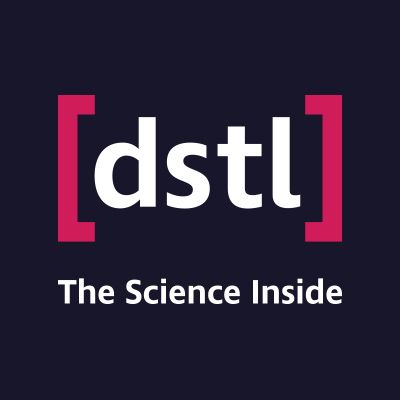 Location
Fareham, South East, PO17 6AD : Salisbury, South West, SP4 0JQ
About the job
Summary
Looking for your next Digital role?
In addition to this role, Dstl Digital is currently recruiting a range of digital roles.

At Dstl we protect lives. We take innovative Science and Technology (S&T) and use it to keep the country safe.

Dstl relies on our Digital platforms and services to run our operations and deliver S&T capabilities and solutions to meet our customers needs. The business needs across Dstl are diverse and complex. Digital Business Relationship Managers build effective working relationships across the Divisions and, aligned with strategies, maximise benefit from Dstl IT investments.

As a Business Relationship Manager you will be the link between Digital and the business, ensuring current and future digital needs are met. You will ensure user understanding of digital services and align emerging user requirements with the IT strategy.

By virtue of the user experience we provide, Digital are responsible for making Dstl a great place to work.
Job description
In this role you will:
• Develop and maintain relationships with the business that motivate and shape strategic demand for Digital services; feeding back into the Digital strategy and planning to ensure the potential value is captured, optimised and recognised.
• Align customer need with the Digital strategic direction, identifying and understanding emerging risks in current services.
• Ensure customer satisfaction is managed and improved, through effective engagement, continuous improvement and communications.
• Track business satisfaction and commission required initiatives to increase alignment, improve performance and raise satisfaction levels.
• Be a key link between Digital and the business, building a detailed understanding and driving awareness of the evolving business needs and challenges throughout Digital
• Drive resolution of significant business issues / escalations, ensuring effective communications and updates
• Forecast and manage business demand, capturing, analysing and prioritising business requirements, to drive alignment plans, ensuring viability of delivery and minimising bespoke solutions.
• Work closely with the business to ensure they have an appropriate understanding of new and existing services available.
Responsibilities
We are looking for someone who:
• Has good interpersonal and communication skills, both verbal and written, and is able to tailor their style to suit their audience.
• Is highly organised and pays attention to detail.
• Is able to handle conflicting priorities and successfully deliver to changing requirements.
• Can deliver within a fast-paced environment.
• Has persistence to see things through to a conclusion.
• Can be the initial point of contact for key customer groups in the business on both existing services and initiating new work.
• Can discuss and understand business requirements and feedback into strategy and planning.
• Will support the transition of projects into business as usual.


Important Information
Our work in defence, security and intelligence requires our employees to be British Citizens who are able to gain a high level of security clearance to understand the work you will undertake to protect us from any security threats. For this reason, we regret that only UK Nationals will be able to apply for this role. If you are an international or dual-national candidate, and you think you have the skills we need, please consider applying to any of our government, security or defence partners.

This role will require full UK security clearance and you should have resided in the UK for the past 5 years.