17 Oct 2021
Digital Service Transition Manager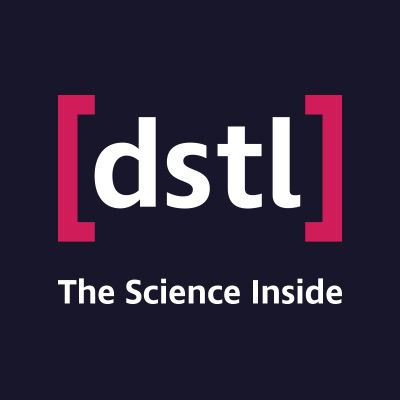 Location
Fareham, South East, PO17 6AD : Salisbury, South West, SP4 0JQ
About the job
Summary
Looking for your next Digital role?
In addition to this role, Dstl Digital is currently recruiting a range of digital roles.

At Dstl we protect lives. We take innovative Science and Technology (S&T) and use it to keep the country safe.

This opportunity will allow you to shape a growing capability within Dstl. You will influence the direction of our future operation in a unique and exciting setting which not only meets the day to day organisational needs for Dstl but responds to a growing portfolio of innovative Digital commitments as well.

Dstl Digital provides a range of different services, and through it's projects these services are regularly delivering new or changed advances to the portfolio. As Service Transition Manager you be responsible for the smooth transition of services and you will ensure that they perform as expected without adverse impact on live services.
Job description
In this role you will:
• Plan and coordinate resources to make sure that services are consistently and effectively transitioned into live service operations.
• Participate in the acceptance, on-boarding and early life support of new services.
• Lead service transition, ensuring common standards and processes, to deliver a consistent and effective service for service introduction.
• Ensure that new or updated services transitioned to operations have a successful handover to the respective service manager and operational support teams, with minimal impact on existing services.
• Represent the service function in the project lifecycle for the introduction of new or modified business services, ensuring that all of the necessary requirements for successful operation are defined at the appropriate stage of delivery.
Responsibilities
We are looking for someone who will:
• Assist projects in navigating the service introduction process and support and assure projects in the completion of their service portfolio documentation.
• Provide guidance and oversee planning for effective transition of digital projects into service operation and coordinate the required resources
• Coordinate transition of services across digital operations and handle the acceptance criteria for any changes.
• Determine whether products and services are appropriate and assess readiness against agreed service acceptance criteria.
• Support service and operational review meetings with suppliers and stakeholders, whilst developing and maintaining effective relationships.
• Drive continual service improvements through the measurement and challenge of services and processes, tools and capability as part of Continuous Service Improvement (CSI) plan.

Important Information
Our work in defence, security and intelligence requires our employees to be British Citizens who are able to gain a high level of security clearance to understand the work you will undertake to protect us from any security threats. For this reason, we regret that only UK Nationals will be able to apply for this role. If you are an international or dual-national candidate, and you think you have the skills we need, please consider applying to any of our government, security or defence partners.

This role will require full UK security clearance and you should have resided in the UK for the past 5 years.