18 Oct 2021
In-vivo (animal) toxicologists/pharmacologists/neuroscientists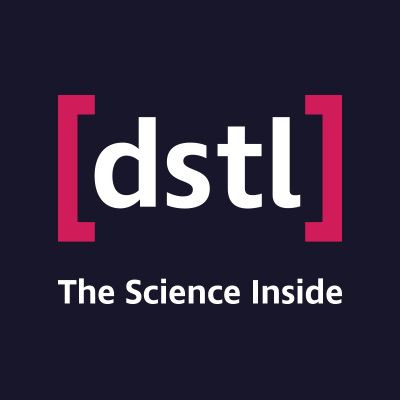 Location
Dstl Porton Down, Salisbury, Wiltshire
About the job
Summary
Do you want to be part of a vibrant group focused on increasing our understanding of, and ability to prevent or treat, the biological effects of chemical warfare agents?

Do you want to develop and apply innovative and novel methods to enable the UK to counter the threat from chemical and biological agents by providing accurate hazard assessment, improved medical countermeasures and effective detection and diagnostics?

Do you want to make a difference to the UK's safety and security by applying your scientific knowledge in this critical area?

Are you keen to develop as a research scientist, tackling new challenges and working collaboratively with colleagues and partners across the world to deliver solutions?

The work of the Toxicology, Trauma and Medicine Group within the Chemical, Biological and Radiological (CBR) Division is aimed towards understanding and mitigating the incapacitating or lethal effects of insults on the human body, with primary interests being the injuries caused by chemicals such as nerve agents and battlefield trauma.

Research is directed towards understanding the mechanisms of injury using combinations of existing knowledge and in-vitro, ex-vivo, in-vivo or in-silico techniques. Medical countermeasures (MedCM) or treatment regimes are then identified and tested in the most appropriate systems. Assessment of the hazards posed by novel threat compounds also forms part of the Group's day to day work, so that the UK is prepared to prevent or mitigate their use. The research outcomes may inform a range of strategic and policy decisions across MoD and wider government.

We are looking for individuals with new insights and fresh perspectives to join our Toxicology and Pharmacology, Physiology and Behaviour (PPB) teams. You will spend up to 75% of your time working in the lab with your project teams planning, designing and conducting studies to assess the efficacy of MedCMs or treatment regimes for chemical warfare agents in appropriate animal models.
Job description
We have currently have 4 vacancies.

In-Vivo Toxicologist/Pharmacologist/Neuroscientist (x4)
The Toxicology and Physiology, Pharmacology and Behaviour (PPB) teams undertake an array of both in vitro, ex-vivo and in vivo research, to inform a range of projects and policy decisions across MoD and wider government. The teams' core capabilities include toxicology studies/hazard assessment, assessment of medical countermeasures, toxicology advice, inhalation and percutaneous toxicology, and advice to support pharmaceutical product development.

as part of these roles you will:

• Provide a technical and scientific contribution to applied research projects, many of which involve the use of in-vivo and ex-vivo models.
• Apply logical thinking and problem solving to support the design and conduct of experimental studies to meet our customers' needs.
• Show enthusiasm while developing your theoretical knowledge and engaging with your mentors.
• Undertake training to become competent in a number of complex skills enabling you to deliver work independently and as part of the wider team.
• Exercise good judgement to reach evidence-based decisions and be confident and clear in presenting your ideas and work to a variety of technical and non-technical audiences.
• Work safely in accordance with Dstl policies and procedures.

Please see the attached job description for full details of the role.
Responsibilities
We are looking for people who have:
• A background in pharmacology, toxicology, neuroscience or a closely related area.
• Existing knowledge of current techniques in in-vivo and/or ex-vivo studies.
• Experience as a Home Office Personal Licensee working under the Animal (Scientific Procedures) Act (1986) or a willingness and ability to undertake modular training in multiple species in order to become one.
• Postgraduate or postdoctoral experience of working in a research environment.
• Postgraduate or postdoctoral qualifications in a related area.
• Evidence of working collaboratively within multidisciplinary teams to successfully deliver projects.
• The ability to organise, plan and implement research projects.
• A willingness to learn new skills including the handling of highly hazardous materials.
• Strong written and verbal communication skills.
• A desire to continually seek to develop and drive a career in research.

Important Information

Our work in defence, security and intelligence requires our employees to be British Citizens who are able to gain a high level of security clearance to understand the work you will undertake to protect us from any security threats. For this reason, we regret that only UK Nationals will be able to apply for this role. If you are an international or dual-national candidate, and you think you have the skills we need, please consider applying to any of our government, security or defence partners.

This role will require full UK security clearance and you should have resided in the UK for the past 5 years.

Work location
Dstl is strongly encouraging blended and flexible working either at one of our sites or from home or both. We want to empower you to undertake your duties at the most appropriate location for the task, however you will be allocated a Dstl site as a base. You may be required to travel to other Dstl and MoD sites as required.

We particularly welcome female and ethnic minority applicants and those from the LGBTQI community, as they are under-represented within Dstl at these levels.
Qualifications
Minimum of BSc (Hons) in Toxicology, Pharmacology, Neuroscience or closely related discipline.