Lead Systems/Avionics Engineer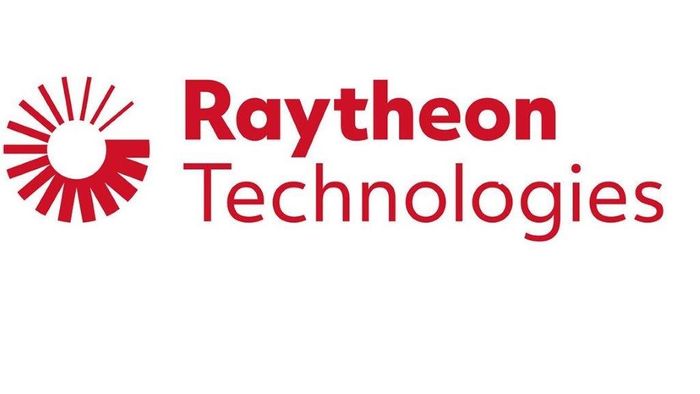 Lead Systems/Avionics Engineer
Chester (Broughton)
Summary:
As a leading international defence organisation we have an opportunity for an individual to join our Space and Airborne Services (SAS) business in support of the delivery of complex mission systems. This requires the successful individual to undertake a leading role within the Systems Engineering Integration & Test (SEIT) Team supporting the design, build and certification of multiple aircraft projects across Raytheon UK sites (Broughton & Harlow).
The work of the SEIT Team includes providing technical solutions and developing modifications to customer owned aircraft, both military and civil. This can include the introduction of new aircraft mechanical, avionic or mission systems, electrical power generation and distribution as well as RF equipment. This will include work within both civil and military environments.
The role requires the leadership of Engineers engaged in supporting the design, production support and certification of multiple aircraft projects. As a leadership role a close working relationship across the Engineering disciplines as well as business functions is required.
The successful candidate will report to Head of Systems (Aircraft).Based at Broughton, the successful candidate will be part of the growing SAS Systems Engineering team which delivers aviation engineering expertise across a wide range of projects to both military and civil customers worldwide.
Main Responsibilities:
Leading teams of Systems Engineers within multi-disciplinary Eng teams to develop and deliver design solutions for SAS projects.
Providing Eng leadership to the Engineers for their technical and professional development.
Support the Head of Systems (Aircraft) with the development and management of the Systems Engineering team.Supporting the SEIT team with the development and optimisation of the Engineering organization and its processes.
Working with Programme Engineering Managers to develop estimates for engineering activities
Working with the programme Chief Engineers & the Office of Airworthiness to ensure technical solutions meet the system requirements (both customer and certification).
Liaison with the customer to clarify requirements and supporting the Requirements Manager with documentation of requirements.
Liaison with Original Equipment Manufacturers and other suppliers to specify and gather detailed understanding and suitable documentation to facilitate detailed installation/ integration design of 3rd party equipment and/or sensor systems.
Liaison with the Production Organisation to solve problems arising in installation. Production of Engineering test documentation and other analyses/ reports. Liaison with test/ production engineers to complete test regime as required. Production of modification control documentation and subsequent certification of the resulting modification with CAA, EASA, MAA or other certification agencies as appropriate.
Liaison with Certification Authorities as required. Support other Engineering disciplines such as Stress, ILS, Software, Technical Publications and Training in the development and delivery of their activities. Supporting the Engineering Leadership Team and Business Development personnel in the preparation of bids and proposals. Presenting technical briefings to Customers including Preliminary and Critical Design Reviews.
Eligible for or Holder of current SC security clearance (RSL will sponsor as required).
Essential:
Degree in Aeronautical or Systems Engineering discipline with a specialisation in Avionics and/or Electrical systems. Experience in military or civil aircraft engineering having held recent signatory approvals.
Systems Engineering developing aerospace products and systems through all of the following Requirements Capture; Analysis; Architecture; Modelling; Design & Development; Integration; Verification and Validation, Certification on complex civil or military systems.
Design, integration and certification of aircraft avionic and electronic systems at a senior level in either a civil or military environment.
The ability to Analyse technical problems, determine solutions and actions, set priorities and task personnel swiftly and efficiently to resolve them.
Wide knowledge of current avionic sensors and systems and their application. Working within a multi-discipline engineering team within the aerospace industry.
Management in leading and developing Engineering teams.
Leading engineering teams across multiple site/locations.
Defining, planning, estimating and delivering engineering tasks to plan.
The ability to support multiple projects and teams, adapting to changing company priorities and to be able to support business requirements across different locations.
An existing (or previously held) Compliance Verification Engineer (CVE) for Systems related codes.
Knowledge of civil modification and certification processes, including knowledge of EASA/ FAA certification requirements.
Developing technical specifications on and technically managing sub-contractors for a/c modifications and/or packages of work. Experience of customer facing environments.
Willingness to travel.
Eligible for or current holder of UK SC level security clearance. (Raytheon will sponsor as required)
Desirable:
Support of Production Organisations from within a Design Organisation.
Production of sub-contract statements of work from the SMEs based on architectural decomposition and the definition of equipment selection criteria
Raytheon UK is a subsidiary of Raytheon Company. We are a prime contractor and major supplier to the UK Ministry of Defence and have developed strong capabilities in mission systems integration in defence, National & Cyber security and commercial markets. Raytheon UK also designs, develops and manufactures a range of high-technology electronic systems and software solutions at its facilities in Harlow, Glenrothes, Gloucester, Manchester Waddington and Broughton.

Raytheon Company, with 2016 sales of $24 billion and 63,000 employees, is a technology and innovation leader specialising in defence, civil government and cyber security solutions. With a history of innovation spanning 95 years, Raytheon provides state-of-the-art electronics, mission systems integration, C5ITM products and services, sensing, effects, and mission support for customers in more than 80 countries. Raytheon is headquartered in Waltham, Massachusetts.

Raytheon Career Development:
Raytheon has a wealth of resources available to help you develop your career from the moment you join. Activities range from on-line learning modules to external training and support for taking professional qualifications relevant to your role.
Raytheon Career Development:
Raytheon has a wealth of resources available to help you develop your career from the moment you join. Activities range from on-line learning modules to external training and support for taking professional qualifications relevant to your role.
Standard Benefits:
25 days holiday + statutory public holidays
Contributory Pension Scheme
3 times salary 'Life Assurance'
Flexible Benefits scheme with extensive salary sacrifice scheme's
Enhanced sick pay scheme
Enhanced Family Friendly Policies, including enhanced Maternity & Shared Parental leave
37 hr working week, with an early finish Friday (hours may vary depending on role, job requirement or site specifics arrangements)
Flexible working arrangements can be considered wherever we can (depending on the role) so please enquire or highlight any request to our Recruitment team to explore flexible working possibilities.