13 Apr 2022
NSOIT OPNET Test Engineer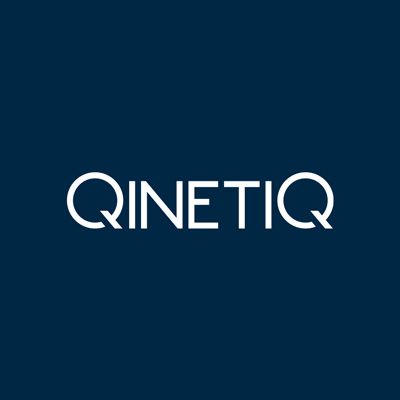 Date: 05-Apr-2022
Location: Bristol, England, GB
Company: QinetiQ
Role Description:
The OpNET Test Engineer will be part of a team responsible for the Product Testing, System & System Integration testing, and Live Service testing of the New Style of Information Technology (Deployed) OpNet system. Reporting directly to the IT&T Test Managers and to the NSoIT(D) Head of Integration Test & Trials, (IT&T) for your deliverables, in order to have OpNet accepted into live service. Working within an Agile environment, you will be involved in ensuring that the deployed systems are comprehensively tested throughout various testing cycles and test levels, from component level testing through integration and acceptance, leading to monthly testing of patches in the live space, including testing of change through incident & problem management processes.
Responsibilities:
Quickly integrating into the Testing Team in order to contribute to the overall success of project.
Formulation and implementation of NSoIT(D) System Integration Testing strategies/plans.
Defining the scope of testing within the context of each release.
Demanding, deploying and managing resources at each stage of testing and acceptance.
Reviewing and approving new NSoIT(D) Test Scripts/Scenarios for Core/Hub Services.
Undertaking formal and informal reviews of the NSoIT(D) test documentation.
Manage and maintain NSoIT(D) test plans.
Assist with expanding technical test frameworks related to the NSoIT(D) project.
Ensuring visibility, traceability, and control of testing process to deliver high-quality results.
Weekly status reporting, including engagement with all major stakeholders at mandated project meetings.
Presenting and conducting the acceptance trials to the relevant authorities, (NCHQ, MCTA, MCS IA).
Experience (min 3 years)
Strong technical maritime background, with an emphasis on test, delivery and acceptance procedures of IT systems in the maritime environment.
Experience of preparing test documentation including test plans, test scripts, evidence collection, defect reports and progress updates.
Working knowledge of SDLC and testing concepts (i.e. Unit Testing, Functional Testing, Integration Testing, System Testing, Regression Testing, Performance Testing, and User Acceptance Testing).
Prior hands-on experience with various test management and automated testing tools.
Experience with documenting test procedures and writing release notes.
Experience of working within Agile methodologies.
Essential Skills:
Recent experience in testing and integration of:
'End to end' test validation and System Integration testing.
Exceptional communication and strong leadership skills when engaging with diverse and challenging audiences.
Proven ability to work independently and effectively as part of a team.
Strong analytical, technical and problem-solving skills.
Ability to respond to changing project time scales and priorities, adjusting workload accordingly.
SC Clearance as a minimum.
Desirable Skills
ISQTB Test Manager certification or equivalent
Knowledge of, or experience of, military IS systems.
Experience of Military Information Services such as NATO FAS, UK Base Services and MOD Business management applications.
Experience of Confluence and Jira. Working within both 'Waterfall' & Agile methodologies would be an advantage.
Optional Skills:
Registered Incorporated Engineer.
A relevant Engineering/IT Degree.
Please note that all applicants must be eligible for SC clearance as a minimum.
UKSV National Security Vetting Solution: guidance for applicants - GOV.UK (www.gov.uk)
#LI-BI1
Why join QinetiQ?
As we continue to grow into new markets around the world, there's never been a more exciting time to join QinetiQ. The formula for success is our appetite for innovation and having the courage to take on a wide variety of complex challenges.
You'll experience a unique working environment where teams from different backgrounds, disciplines and experience enjoy collaborating widely and openly as we undertake this exciting and rewarding journey. Through effective teamwork, and pulling together, you'll get to experience what happens when we all share different perspectives, blend disciplines, and link technologies; constantly discovering new ways of solving complex problems in an diverse and inclusive environment where you can be authentic, feel valued and realise your full potential. Read more about our diverse and inclusive workplace culture here.
Joining QinetiQ offers you an opportunity to work on a broad range of interesting defence-based projects with vast career progression across a global organisation in addition to competitive personal and professional benefits. You'll receive a highly competitive salary and benefits package: our basic salaries are very attractive as we constantly review what's happening in the market. The range of benefits that we offer include, adaptive and flexible working, generous holiday entitlements, Health Cash Plan, Private Medical Insurance and Dental Insurance and much more.
About QinetiQ
As a company of over 6,000 dedicated professionals, we are a world-centre of excellence in research and development and act as a catalyst for fast-track innovation, offering outstanding experimentation facilities, and technical, engineering and scientific expertise. QinetiQ is made up of dedicated experts in defence, aerospace, security and related markets, all working together to explore new ways of protecting what matters most. Being part of QinetiQ means being central to the safety and security of the world around us. Partnering with our customers, we help to save lives; reduce risks to society; and maintain the global infrastructure on which we all depend. Come and find out how you can play a role.
Please note that many roles in QinetiQ are subject to national security vetting. Applicants that already hold the appropriate level of vetting may be able to transfer it upon appointment, subject to approval. A number of roles are also subject to restrictions on access to information that mean factors such as nationality, previous nationalities held and the country in which you were born may have an effect on the roles that you can be employed in.
https://careers.qinetiq.com/job/Bristol-NSOIT-OPNET-Test-Engineer-Engl/781886101/