Portfolio Management Office (PMO) Analysts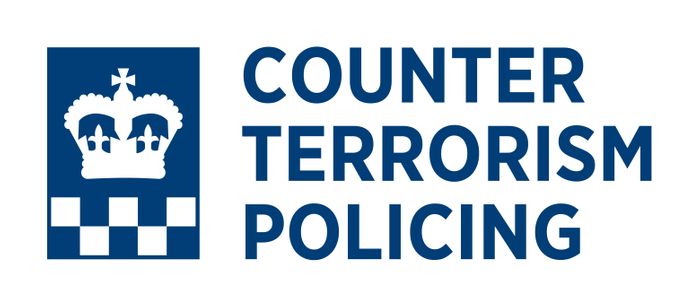 For Counter Terrorism Policing (CTP), delivering projects is not just about bringing improvements. It's about keeping millions of people safe across the UK. Our Portfolio Management Office supports a portfolio of projects and programmes that will help better protect our country. The Counter Terrorism Policing (CTP) Change Portfolio Office has a number of exciting opportunities to help deliver our portfolio of change across the CTP network.
Joining our rapidly growing Change Portfolio team, we're looking for Portfolio Analysts, specialising in RAID (risk, issue, assumption and dependency), planning or reporting management, to help manage a complex and diverse portfolio of projects and programmes. It's your chance to play your part in a challenge that's as important as it gets: protecting the UK and its communities.
We are looking for proactive and enthusiastic team members who have some experience in planning, RAID or reporting in a project or portfolio environment. The roles available are: Portfolio Analyst – Planning, Portfolio Analyst – Reporting (x2), Portfolio Analyst – RAID. You will join the team and be responsible for the day-to-day management and implementation of the approach, product sets and standards for one these specialist areas across the national and London Counter Terrorism & Protective Security (CT & PS) portfolios of projects and programmes.
You will have a varied role, where no two days are the same. You will have responsibilities for both Portfolio Management and Centre of Excellence for either planning, RAID or reporting. You will join the team with a broad understanding of Project Portfolio Management (PPM), and with support from the team will become a specialist in your field. You will work as part of a busy team, whilst having autonomy and ownership for the development and implementation of best-practice PPM controls.
To be successful in this role you will:
- be comfortable analysing information and providing recommendations in a format that's accessible to a wide range of audiences
- have an eye for detail
- be exceptionally organised and thrive in a fast-paced environment
- work well both as part of a team, or on your own
- be able to meet deadlines and prioritise your workload effectively
- be a confident communicating with people at all levels
- be able to facilitate groups of people to reach an outcome
The ideal candidate would excel at:
- Delivering reporting, planning or RAID management in a project, programme or portfolio management environment
- Developing and establishing core PPM controls
- Providing coaching and guidance to promote adherence to PPM standards
- Having an understanding of, and some experience in, applying programme and project methodologies (for example, Prince2, MSP, Agile, Management of Risk etc.)
You might have some experience:
- Working for a (local) government, security agency or policing environment
- Being a line manager to an individual or team, or being a coach or mentor.
All three roles will report to the Portfolio Office Lead, and will work alongside counterparts already in post.
The Portfolio Office is a supportive team environment, and one in which we endeavour to ensure each individual can fulfil their potential. Together, we have created a team charter. Core to delivering our services, we focus on: adding value, being consciously inclusive, fulfilling our role effectively as a 'critical friend', being open to new ideas and feedback, being creative, innovative and useful, having a 'one team approach', and being supportive and streamlined in our engagement with other teams. If you've got the passion to drive change forward, we'll provide you with the platform, support and opportunities to do it.
Please note, the job description attached is used as a framework to review and manage performance when an individual is in post, and therefore not all skills and experience are required from the outset. We are looking for someone who can demonstrate some of these skills, and is willing to learn and achieve these objectives.
CTP aims to create an inclusive and welcoming atmosphere and culture and an environment where all our people feel a strong sense of belonging and are well supported to reach their full potential. We feel that any group or individual will be respected, supported and valued to fully participate and contribute to our mission of "Working to keep people safe from Terrorism". You will have the opportunity to contribute to and participate in our numerous WIDE (Wellbeing, Inclusion, Diversity, and Equality) activities and projects. With our commitment to creating an inclusive working environment, we welcome and encourage applications from candidates who are seeking flexible working arrangements, and including part time working or job share.
We believe we offer fascinating roles at the heart of protecting the UK public. As part of our team, you can expect a range of benefits as well as the chance to develop. Some of these benefits include 'flexi time' (TOIL), flexible working, training courses, generous annual leave allowance, impressive pension and many more!