13 Apr 2022
Project Controller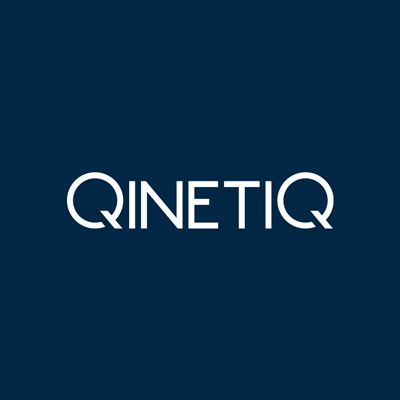 Date: 29-Mar-2022
Location: Malvern, England, GB
Company: QinetiQ
Job title: Project Controller
Location: Malvern, GB Company: QinetiQ
About the role
We are currently recruiting for a Project Controller within one of our main sites based at Malvern, a designated area of outstanding natural beauty. The modern site provides high security with a range of skill-sets to various parts of the business being managed here including Systems Engineering, Electronic Design, Science and IT. The site comprises of various laboratories and facilities for high security research and development projects.

You'll be Responsible for the delivery of project controls on simple projects within Cyber & Information based environments.
The full benefits package includes – Basic Salary, Overtime, Training & Development including Authorised Person Courses, Pension, 25 days Annual Leave, Yearly Bonus, share incentive plan, private medical insurance, private dental insurance, childcare vouchers, holiday vouchers, other leisure discounts, etc.
What do I need?

You'll need experience in some of the following areas would be desirable, but not essential.
Qualified to A level or equivalent and 3 years' relevant experience
Knowledge of ethics, compliance & professionalism
Knowledge of frameworks & methodologies
Excellent organisational, communication and interpersonal skills
Awareness of contract and quality management, procurement and leadership.
Stakeholder & Communication engagement
Please note that all applicants must be eligible for SC clearance as a minimum.
UKSV National Security Vetting Solution: guidance for applicants - GOV.UK (www.gov.uk)
What will I be doing?

You will deliver a range of tasks and activities using various aspects of project control functions. Using QinetiQ's operating framework, you will provide PMO strategy on a range of simple projects within the cyber & information area of the business.
You will be responsible for:
Delivering Conflict, Schedule, Resource, Financial & Cost Management
Resource Capacity Planning
Providing Reviews
Maintaining regular, open and positive lines of communication within the team, with programme and project teams and other key delivery partners
Monitoring, Controlling and Reporting on Project Performance for projects
Why join QinetiQ?
As we continue to grow into new markets around the world, there's never been a more exciting time to join QinetiQ. The formula for success is our appetite for innovation and having the courage to take on a wide variety of complex challenges.
You'll experience a unique working environment where teams from different backgrounds, disciplines and experience enjoy collaborating widely and openly as we undertake this exciting and rewarding journey. Through effective teamwork, and pulling together, you'll get to experience what happens when we all share different perspectives, blend disciplines, and link technologies; constantly discovering new ways of solving complex problems in an diverse and inclusive environment where you can be authentic, feel valued and realise your full potential. Read more about our diverse and inclusive workplace culture here.
Joining QinetiQ offers you an opportunity to work on a broad range of interesting defence-based projects with vast career progression across a global organisation in addition to competitive personal and professional benefits. You'll receive a highly competitive salary and benefits package: our basic salaries are very attractive as we constantly review what's happening in the market. The range of benefits that we offer include, adaptive and flexible working, generous holiday entitlements, Health Cash Plan, Private Medical Insurance and Dental Insurance and much more.
About QinetiQ
As a company of over 6,000 dedicated professionals, we are a world-centre of excellence in research and development and act as a catalyst for fast-track innovation, offering outstanding experimentation facilities, and technical, engineering and scientific expertise. QinetiQ is made up of dedicated experts in defence, aerospace, security and related markets, all working together to explore new ways of protecting what matters most. Being part of QinetiQ means being central to the safety and security of the world around us. Partnering with our customers, we help to save lives; reduce risks to society; and maintain the global infrastructure on which we all depend. Come and find out how you can play a role.
Please note that many roles in QinetiQ are subject to national security vetting. Applicants that already hold the appropriate level of vetting may be able to transfer it upon appointment, subject to approval. A number of roles are also subject to restrictions on access to information that mean factors such as nationality, previous nationalities held and the country in which you were born may have an effect on the roles that you can be employed in.
Apply now »
https://careers.qinetiq.com/job/Malvern-Project-Controller-Engl/779306301/