31 Mar 2022
Project Controls Manager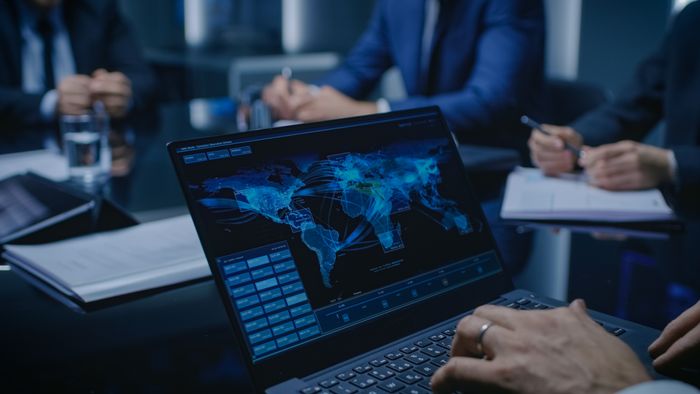 About TVS:
TVS are a leading, global supply chain services provider implementing innovative supply chain solutions across a broad range of blue chip organisations worldwide. We are specialists in receiving, processing and managing the flow of raw materials, individual components and spare parts for a range of organisations within the automotive, beverage, industrial and defence markets.
Operating from six bespoke centres across the UK plus a number of strategic facilities across Europe and the rest of the world as part of the $6bn TVS Group we are determined to be different; our specialist services set us apart as a market-leading 4PL provider.
Purpose:
We are currently working to deliver a major contract for the Defence, Equipment & Support organisation as part of the UK Ministry of Defence based at Abbey Wood in Bristol. We are specifically supporting the Integrated Logistics (iLog) function which is responsible for the management and delivery of in-service support to procurement activities across Land, Sea and Air environments.
We are currently recruiting for a Project Controls Manager to be deployed onto site at Abbey Wood.
Main Duties & Responsibilities:
Top quality PM skills are needed, we're keen to encourage diversity of thought and ensure our team reflects the broader population - so we're looking for people who bring diversity of thought through their professional experience or lived experience.
Some duties include:
Overseeing the Management of schedules that define the Performance Measurement Baseline
Ensuring project baselines are under robust change control and the approval of impact analysis and estimates of proposed changes
Monthly reporting including the generation of portfolio/project dashboards and associated analysis and recommendations
The effective implementation of functional procedures used for estimating, for monitoring and controlling cost and schedule and for earned value management
Planning/scheduling and earned value activities
Directing or undertaking day to day project controls activities
Schedule development, maintenance, monitoring, impact identification and recovery plan development activities
Earned value management analysis and control activities
Managing workforce planning and staffing plans within the C17CSAE portfolio
Identifying, analysing and providing innovative solutions to cost
Management and planning/scheduling problems
Providing direct input to business cases, strategic plans, customer presentations, bid evaluation and contract negotiations; and Reporting performance and making presentations to management and customers
Knowledge, Skills and Experience:
Experience working in this role or similar
Experience within the defence sector is essential
Knowledge of the MOD systems is preferred
If you require any adjustments to allow you take a full and active part in the selection process, please notify us as part of your application. Please note TVS Supply Chain Solutions is an Equal Opportunities Employer.