13 Apr 2022
Risk Consultant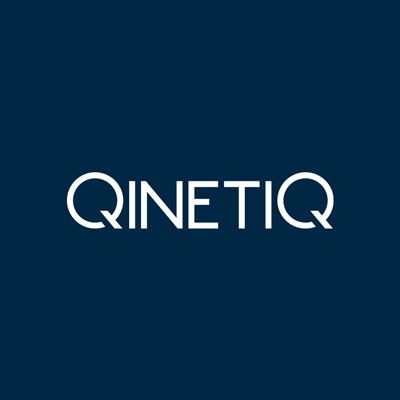 Date: 29-Mar-2022
Location: Bristol, England, GB
Company: QinetiQ
Job Description/Person Specification
The role of Risk Consultant sits within the Cost & Risk Consulting Team as part of our Analysis, Modelling and Simulation discipline. Reporting to the Cost & Risk Team Leader, the Risk Consultant will principally focus on supporting QinetiQ tendering activities and contributing to risk analyses on QinetiQ contracts. This will include the development of tailored risk solutions and/or providing risk advice to composite tenders; and contributing to risk registers, cost and schedule risk estimates and analyses on QinetiQ projects/programmes. You may also be directly engaged on delivering expertise for external clients across QinetiQ's global business portfolio, in client-facing roles.
You will ideally be an experienced risk practitioner with client experience, familiar at operating in a team environment on projects that vary in scope and scale. As an enthusiastic, proactive and success-driven individual, you will bring an agile and enquiring mind to the team. You are likely to hold (or be working towards) membership of a professional institution and be recognised within your peer group for your risk expertise. You are likely to have already operated as an analyst or consultant in risk management or project controls, with good experience in the use of proprietary tools. You may have some experience of the external business environment, gained from direct engagements on and support to clients and projects as a consultant or analyst, or from within an internal project controls function which has provided direct customer interaction. This experience may have been gained across domains.
The ability to think and act at a detailed analytical level to develop risk management solutions that are robust, realistic and suitably tailored is important, as is the need to understand the broader implications of the solution proposed. Experience of working closely with (and providing advice to) programme and project managers and directors in governmental and/or civilian organisations is important. The Risk Consultant will demonstrate good experience and credibility and be confident engaging with and presenting solutions to decision-makers, working with senior colleagues as appropriate to shape understanding of project dynamics and deliver robust analyses that support risk-based decision-making and delivery of tenders, assignments and contracts. Experience at developing and implementing solutions at different stages of the lifecycle would be useful, as will experience in supporting fast-paced tenders and an understanding of business case review and assurance processes. Defence knowledge and experience of the MOD CADMID process is desirable, together as is an understanding of governance and assurance policies, policies and standards relating to risk management.
The incumbent will be required to think tactically, logically and creatively to develop understanding across QinetiQ's business space. Good commercial and financial awareness are necessary to ensure solutions are framed within context and risk inputs to tenders and assignments are delivered successfully: within allocated budget, to schedule and that meet the requirement. The Risk Consultant will demonstrate a good aptitude for engaging with people working in teams.
The ideal candidate will have:
Experience in the development and delivery of risk solutions using proprietary tools;
Experience in developing tailored and robust risk strategies, plans and registers;
Knowledge in a range of risk identification techniques, with some practical experience;
Experience in the application of qualitative risk management and analysis, with an understanding of, and interest in, quantitative risk modelling techniques;
An aptitude for, and interest in, providing risk expertise to new tenders;
Experience in thinking and operating laterally, to drive out risks and tailor risk programmes;
Experience in operating at a high level of detail to develop, refine, test and present solutions;
A track record in a range of risk technical areas, such as: risk strategy development; risk management planning; quantitative risk analysis; risk response planning; risk register set-up, population and management; risk maturity assessment;
Experience in the use of proprietary risk tools such as Predict! Risk Controller and Risk Analyser, and Active Risk Manager;
Good communications skills, ideally with experience in supporting stakeholder discussions, including workshop facilitation, and an aptitude for consulting-led business development;
An interest in wider project management and controls techniques, trends and tools, with good knowledge of associated areas, such as: governance and assurance, benchmarking, data analysis and reporting, change control, cost control/reporting, supply chain development;
A broad understanding of National Security, Defence and the Armed Forces.
This role requires the candidate to be comfortable working on risk assignments alone and as part of a team in challenging, complex and dynamic client-facing situations, reliably and with limited supervision. This may extend to a need to work with industry partners in an informal client team or in a more formal alliance. The candidate will need to demonstrate good interpersonal and communication skills, balanced with an agile and flexible approach.
Although we operate a flexible, hybrid working model, our teams and clients are geographically spread and so travel within the UK (and potentially overseas) may be necessary. A willingness and ability to operate from QinetiQ and client sites is also important.
Why join QinetiQ?
As we continue to grow into new markets around the world, there's never been a more exciting time to join QinetiQ. The formula for success is our appetite for innovation and having the courage to take on a wide variety of complex challenges.
You'll experience a unique working environment where teams from different backgrounds, disciplines and experience enjoy collaborating widely and openly as we undertake this exciting and rewarding journey. Through effective teamwork, and pulling together, you'll get to experience what happens when we all share different perspectives, blend disciplines, and link technologies; constantly discovering new ways of solving complex problems in an diverse and inclusive environment where you can be authentic, feel valued and realise your full potential. Read more about our diverse and inclusive workplace culture here.
Joining QinetiQ offers you an opportunity to work on a broad range of interesting defence-based projects with vast career progression across a global organisation in addition to competitive personal and professional benefits. You'll receive a highly competitive salary and benefits package: our basic salaries are very attractive as we constantly review what's happening in the market. The range of benefits that we offer include, adaptive and flexible working, generous holiday entitlements, Health Cash Plan, Private Medical Insurance and Dental Insurance and much more.
About QinetiQ
As a company of over 6,000 dedicated professionals, we are a world-centre of excellence in research and development and act as a catalyst for fast-track innovation, offering outstanding experimentation facilities, and technical, engineering and scientific expertise. QinetiQ is made up of dedicated experts in defence, aerospace, security and related markets, all working together to explore new ways of protecting what matters most. Being part of QinetiQ means being central to the safety and security of the world around us. Partnering with our customers, we help to save lives; reduce risks to society; and maintain the global infrastructure on which we all depend. Come and find out how you can play a role.
Please note that many roles in QinetiQ are subject to national security vetting. Applicants that already hold the appropriate level of vetting may be able to transfer it upon appointment, subject to approval. A number of roles are also subject to restrictions on access to information that mean factors such as nationality, previous nationalities held and the country in which you were born may have an effect on the roles that you can be employed in.
Apply now »
https://careers.qinetiq.com/job/Bristol-Risk-Consultant-Engl/790033001/