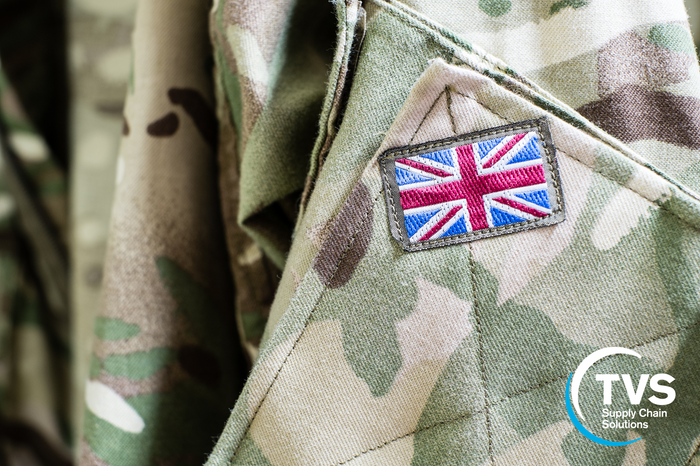 About TVS:
TVS are a leading, global supply chain services provider implementing innovative supply chain solutions across a broad range of blue chip organisations worldwide. We are specialists in receiving, processing and managing the flow of raw materials, individual components and spare parts for a range of organisations within the automotive, beverage, industrial and defence markets.
Operating from six bespoke centres across the UK plus a number of strategic facilities across Europe and the rest of the world as part of the $6bn TVS Group we are determined to be different; our specialist services set us apart as a market-leading 4PL provider.
Purpose:
We are currently working to deliver a major contract for the Defence, Equipment & Support organisation as part of the UK Ministry of Defence based at Abbey Wood in Bristol. We are specifically supporting the Integrated Logistics (iLog) function which is responsible for the management and delivery of in-service support to procurement activities across Land, Sea and Air environments.
We are currently recruiting for a Risk Manager to be deployed onto site at Abbey Wood.
Main Duties & Responsibilities:
Contributing to the management of risk for a number of projects to identify, manage and reduce risk exposure through oversight of project risk activities. Responsible for programmatic risk identification, quantification, management, and analysis. Contribute to programme risk workshops, maintain programme risk register, and evaluates programme risk exposures and treatment cost benefit analyses. Continuously improve projects' risk management processes and data quality and produce quantitative risk analyses at a project level.
Other duties include:
Manage project risk through the facilitation of risk workshops at a function/task level.
Provide risk management support, including reporting, for business assurance ensuring that all project team members comply with the risk management strategy, plans and procedures, and other risk specific requirements for their assigned scope of work.
Support the ARM administration team in standard deployments of project ARM risk databases and to ensure quality and accuracy of data therein; maintain, update records, and review updates to ensure a high standard of risk management data.
Produce detailed project risk reports as required within the reporting cycle.
Continuous improvement of risk management activities within the project through identifying and recommending improvements for implementation.
Comply with Project Controls risk management plans and procedures; maintain standards at project levels.
Carry out project risk mitigation planning and control activities as necessary.
Evaluate project cost and schedule uncertainty to determine risk; produce analysis and reports as necessary.
Knowledge, Skills and Experience:
The role requires Risk-specific knowledge equivalent to a degree in a technical, scientific, business or other numerate subject and APM PQ qualification. Knowledge equivalent to a Risk Management degree is desirable. Previous experience of risk management for high value projects.
Expert level experience in using ARM, @Risk, Predict! and Primavera Risk Analysis risk management tools;
Knowledge of MOD policies and procedures for risk management and associated supporting documentation is helpful but not essential.
Understanding of the concepts of risk management and risk awareness and the difference between estimating uncertainty and probabilistic risk and the associated identification and analysis techniques
Knowledge and experience of methods of risk analysis and evaluation and how to identify interdependencies
A deep understanding of methods of statistical modelling and root cause analysis
Knowledge and experience of Risk Inside Costing and Risk Outside Costing
Sound knowledge of risk management processes and procedures.
If you require any adjustments to allow you take a full and active part in the selection process, please notify us as part of your application. Please note TVS Supply Chain Solutions is an Equal Opportunities Employer.