13 Apr 2022
Senior Combat System Engineer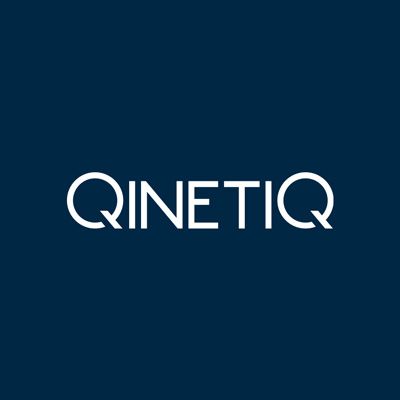 Date: 05-Apr-2022
Location: Bristol, England, GB
Company: QinetiQ

Senior Combat Systems Engineer
Job Specification
QinetiQ plays a major role in the development and sustainment of naval combat systems for both the Royal Navy and overseas partnering forces. We act as a customer friend, third party assessor, system integrator and product supplier. Our people make the critical difference to customers by providing unique approaches to problem solving.
QinetiQ's Bristol based Combat Systems Engineers deliver a Maritime combat systems engineering consultancy / customer friend role in support of DE&S for warship platforms including Type 26 and Type 31 Frigates. The work is currently focussed on supporting the design and build of the warships' combat systems with future work expanding into supporting delivery of in-service capability.
The team provides combat systems engineering advice and other services potentially covering the entire system life cycle from capability management and requirements engineering through to system in-service support and ultimately disposal.
What will I be doing?
Engaging with MOD customers, stakeholders, and suppliers in a consultancy and customer friend capacity;
Supporting senior management and technical leads on relevant technical matters relating to a range of areas across the combat systems portfolio;
Working as part of a technical team in support of project objectives and contract deliverables;
Producing test plans, executing trial activities and conducting post-trial analysis;
Generating technical documentation including the supporting evidence for certificate of safe integration;
Conducting sea trials on Royal Navy Ships, potentially overseas;
Accountable for any Associate Combat System Engineers allocated within technical activities.
What do I need?
Proven application of applying a systems engineering approach and execution of key systems engineering activities on significant maritime defence projects;
Experience engaging with stakeholders, project managers and senior technical staff to ensure customer and business needs are met and problems are mitigated;
Strong consultancy core skills (customer facing): communication, task shaping, delivery of written outputs, customer focus;
Knowledge and experience of the MoD acquisition process;
CEng (preferred) or Membership of a relevant engineering institution;
UK driving licence holder.
Please note that all applicants must be eligible for SC clearance as a minimum.
UKSV National Security Vetting Solution: guidance for applicants - GOV.UK (www.gov.uk)
Why Join QinetiQ?
As we continue to grow into new markets around the world, there's never been a more exciting time to join QinetiQ. The formula for success is our appetite for innovation, courage to take on a wide variety of complex challenges.
You'll experience a unique working environment where teams from different backgrounds, disciplines and experience enjoy collaborating widely and openly as we undertake this exciting and rewarding journey. Through effective teamwork, and pulling together, you'll get to experience what happens when we all share different perspectives, blend disciplines, and link technologies; constantly discovering new ways of solving complex problems in an diverse and inclusive environment where you can be authentic, feel valued and realise your full potential. Read more about our diverse and inclusive workplace culture here.
Joining QinetiQ offers you an opportunity to work on a broad range of interesting defence-based projects with vast career progression across a global organisation in addition to competitive personal and professional benefits. You'll receive highly competitive salary and benefits package: our basic salaries are very attractive as we constantly review what's happening in the market. The range of benefits that we offer include, flexible working, generous holiday entitlements, Health Cash Plan, Private Medical Insurance and Dental Insurance and much more.
About QinetiQ
As a company of over 6,000 dedicated professionals, we are a world-centre of excellence in research and development and act as a catalyst for fast-track innovation, offering outstanding experimentation facilities, and technical, engineering and scientific expertise. QinetiQ is made up of dedicated experts in defence, aerospace, security and related markets, all working together to explore new ways of protecting what matters most. Being part of QinetiQ means being central to the safety and security of the world around us. Partnering with our customers, we help to save lives; reduce risks to society; and maintain the global infrastructure on which we all depend. Come and find out how you can play a role.
Please note that all applicants must be eligible for SC clearance as a minimum.
UKSV National Security Vetting Solution: guidance for applicants - GOV.UK (www.gov.uk)
https://careers.qinetiq.com/job/Bristol-Senior-Combat-System-Engineer-Engl/726161901/
#SEI