Senior Programme Manager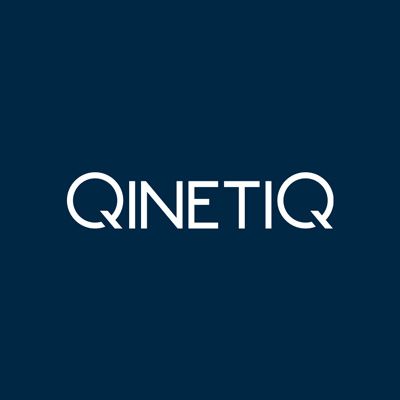 Date: 03-Apr-2022
Location: Malvern, England, GB
Company: QinetiQ
We have an immediate opportunity for a highly experienced Senior Programme Manger team to manage and drive forwards a strategically important Programme.
You will be managing a complex programme comprising multi-disciplined team of project managers.

Key Accountabilities
Provide leadership of the programme area for the safe and effective delivery of a Programme of Complex Projects, responsibilities include:
• Meeting contractual obligations
• Achieving excellent customer satisfaction
• Delivery of projects to time, cost and quality
• Production of open, accurate and timely financial and workload forecasts to support planning within the business
• Ability to network, building relationships to enable successful engagement with a broad range of stakeholders (external and internal) often with competing interests
• Management of subcontracts, some with significant development work
• Support the business to develop future pipeline work
• Promotion of best practice within the projects and ensure that previous lessons learnt are adopted and new lessons identified for future benefit
• Develop any appropriate follow on work

Key Capabilities/Knowledge
Essential:
• Drive and determination to achieve successful project delivery overcoming problems and issues as they arise and preferably beforehand
• Track record of successful delivery of development, build and system integration of complex projects
• Able to challenge the 'status quo' to produce innovative solutions
• Pragmatic and reasonable
• Good problem solving abilities
• Open, honest and enthusiastic team member
• Good communication and interpersonal skills
• Able to exercise good commercial judgement
• Strong negotiation skills
• An understanding of budgeting and resource allocation

Experience & Qualifications:
• Previous demonstrable experience of delivering complex Programmes using a variety of methodologies including Agile, waterfall etc
• Proven ability to decompose complex issues, to an appropriate level of detail, in a methodical manner
• Project Management qualification or equivalent
• Experience of procurement and tendering processes (e.g.. the production of specifications, definition of supplier selection criteria and contracting) and management of suppliers under contract
• Experience of systems and software engineering disciplines and lifecycle to develop complex products in the defence domain
Why join QinetiQ?
As we continue to grow into new markets around the world, there's never been a more exciting time to join QinetiQ. The formula for success is our appetite for innovation and having the courage to take on a wide variety of complex challenges.
You'll experience a unique working environment where teams from different backgrounds, disciplines and experience enjoy collaborating widely and openly as we undertake this exciting and rewarding journey. Through effective teamwork, and pulling together, you'll get to experience what happens when we all share different perspectives, blend disciplines, and link technologies; constantly discovering new ways of solving complex problems in an diverse and inclusive environment where you can be authentic, feel valued and realise your full potential. Read more about our diverse and inclusive workplace culture here.
Joining QinetiQ offers you an opportunity to work on a broad range of interesting defence-based projects with vast career progression across a global organisation in addition to competitive personal and professional benefits. You'll receive a highly competitive salary and benefits package: our basic salaries are very attractive as we constantly review what's happening in the market. The range of benefits that we offer include, adaptive and flexible working, generous holiday entitlements, Health Cash Plan, Private Medical Insurance and Dental Insurance and much more.
About QinetiQ
As a company of over 6,000 dedicated professionals, we are a world-centre of excellence in research and development and act as a catalyst for fast-track innovation, offering outstanding experimentation facilities, and technical, engineering and scientific expertise. QinetiQ is made up of dedicated experts in defence, aerospace, security and related markets, all working together to explore new ways of protecting what matters most. Being part of QinetiQ means being central to the safety and security of the world around us. Partnering with our customers, we help to save lives; reduce risks to society; and maintain the global infrastructure on which we all depend. Come and find out how you can play a role.
Please note that many roles in QinetiQ are subject to national security vetting. Applicants that already hold the appropriate level of vetting may be able to transfer it upon appointment, subject to approval. A number of roles are also subject to restrictions on access to information that mean factors such as nationality, previous nationalities held and the country in which you were born may have an effect on the roles that you can be employed in.
https://careers.qinetiq.com/job/Malvern-Senior-Programme-Manager-Engl/758934301/