Senior Systems Engineer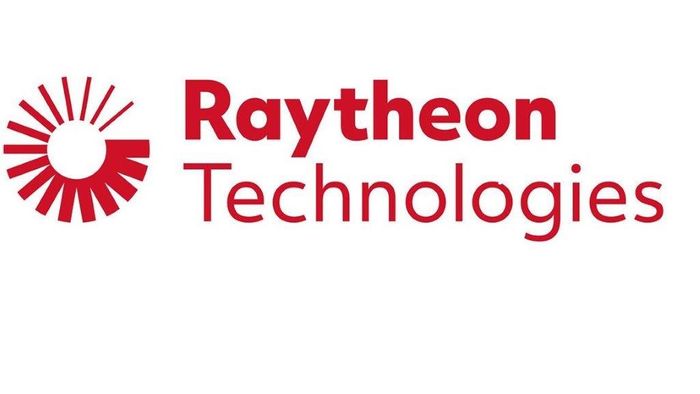 Senior Systems Engineer Location – Flexible
Raytheon UK seeks a Senior Systems Engineer, experience at a supervisory level of tracking, managing and implementing, developing, justify and linking of all requirements on complex programme. This role is ideally suited to an engineer with significant experience, ideally in the defence industry. Exposure to training contracts is desirable.
The Senior Systems Engineer will work closely with the Solution Architect to manage and implement the requirements.
Main Duties:
The successful applicant will support a new training capability. The following main duties:
Working with the Training Solution Architect to define work packages and technical requirements
Carries out agreed operational procedures of a routine nature, logging, delegating and QA'ing
Maintains relevant records and documentation, leads audits
Individually contribute to the execution and delivery of key work packages
Undertaking activities associated with product development and qualification
Work with the Dreadnought Crew Training team to assist in the implementation of advanced training devices
Contributes to maintenance, installation and problem resolution
Contributes to and helps improve system operation
Provide guidance and mentoring to more junior engineers.
Essential:
Supervising multi-disciplinary teams within a systems engineering environment.
Experience writing Technical Specifications and Interface Control Documents (ICDs)
Experience with systems engineering technical standards, principles, theories, concepts and techniques
Ability to work in a collaborative, multi-discipline environment to produce deliverable products
Experience with Virtulastion and
Experience with Atlassian Suite, working with Jira, Confluence
Knowledge of the development of Systems of Systems
Ability to travel up to 25% of the time.
Valid driving licence
Desirable:
Experience in engineering, (mechanical, electrical, software, systems)
Experience of working in an Agile/SCRUM/DevOps delivery model
Awareness of TOGAF and/or NAFv4
Experience of using container platform and virtualization systems
About Raytheon UK
With facilities in Broughton, Waddington, Glenrothes, Harlow, Gloucester, Manchester with presence across other customer sites also. Raytheon UK is invested in the British workforce and the development of UK technology. Across the country Raytheon UK employs 1,700 people and supports 8,000 jobs. As a prime contractor and major supplier to the U.K. Ministry of Defence, Raytheon continues to invest in research and development, supporting innovation and technological advances across its core mission areas Weapons & Sensors, and Cyber, Space & Training.
Raytheon UK is a landed company, part of the Raytheon Technologies organisation and sits within the Raytheon Intelligence & Space business
About Raytheon Technologies
Raytheon Technologies Corporation is an aerospace and defence company that provides advanced systems and services for commercial, military and government customers worldwide. It comprises four industry-leading businesses – Collins Aerospace Systems, Pratt & Whitney, Raytheon Intelligence & Space and Raytheon Missiles & Defence. Its 195,000 employees enable the company to operate at the edge of known science as they imagine and deliver solutions that push the boundaries in quantum physics, electric propulsion, directed energy, hypersonics, avionics and cyber security. The company, formed in 2020 through the combination of Raytheon Company and the United Technologies Corporation aerospace businesses, is headquartered in Waltham, Massachusetts.
Standard Benefits:
25 days holiday + statutory public holidays
Contributory Pension Scheme (up to 10.5% company contribution)
6 times salary 'Life Assurance'
Flexible Benefits scheme with extensive salary sacrifice schemes.
Enhanced sick pay scheme
Enhanced Family Friendly Policies, including enhanced Maternity & Shared Parental leave.
37hr working week, with an early finish Friday (hours may vary depending on role, job requirement or site specifics arrangements).
Flexible working arrangements can be considered wherever we can (depending on the role) so please enquire or highlight any request to our Recruitment team to explore flexible working possibilities.
Canteen facilities available at Harlow & Glenrothes sites and Manchester & Gloucester offer free snacks & drinks (hot & cold)
Raytheon Career Development:
Raytheon has a wealth of resources available to help you develop your career from the moment you join. Activities range from on-line learning modules, to external training and support for taking professional qualifications relevant to your role.
Diversity:
Diversity is a core business imperative at Raytheon. We are an equal opportunity employer that promotes inclusiveness and always employs the best professionals for the job. Having a diverse workforce allows Raytheon to draw upon a range of different ideas and experiences which supports growing our business and creates an environment where everyone has an equal opportunity for success. Raytheon UK pro-actively encourages diversity of ideas, thoughts, and networking opportunities and has created Employee Resource Groups (ERGs) including Raytheon Women's Network, YesNet (Young Employees Success Network), Raytheon Reservist Network (RaRe), Raytheon Alliance for Diverse Abilities (RADA), RayPride and all work together with our Diversity & Inclusion council, and all Raytheon employees are welcome to participate regardless of their background.
As a proud contributor to the HM Armed Forces, Raytheon UK signed the HM Armed Forces covenant in 2014. Due to the varied activities and support to our Armed Forces & Reservists,
Raytheon UK has since been awarded the prestigious Covenant 'Gold Award' Employee Recognition.
Raytheon UK recognise that our people are the critical factor in our success, and we strive to provide a challenging and rewarding careers