Software Development Engineer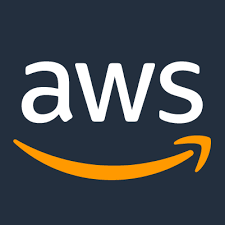 Amazon Web Services provides a highly reliable, scalable, low-cost infrastructure platform in the cloud that powers hundreds of thousands of businesses in 190 countries around the world. To meet the growing demand for AWS Services around the globe, we need exceptionally talented, bright, and driven people.


Are you passionate about coding and software design? Does the prospect of building applications to solve high impact business problems excite you? We are looking for an experienced software developer who can build robust applications, pioneer new programs for our customers, and help define the technological future for our newest AWS programs.

What you'll do

As a software engineer in Amazon, you will have technical ownership of your designs and services, and you will influence good coding practices among your peers. Responsibilities include designing, coding, reviewing, testing, fixing, researching, deploying and maintaining services and code in Amazon cloud production environments. Successful candidates will be experienced software engineers who can prioritize well, are strong team players, develop at the highest standards in the industry, can deal with new and ambiguous problem domains, and have a consistent track record of delivery.

For this position, we are looking for experienced software engineers who use technology to solve complex problems, collaborating with team members and across teams. You may create or have responsibility to improve or invent small tools or applications. You will have the ability to take a defined design and turn it into code and deliver it on schedule, applying appropriate technologies and current software engineering best practices. You will write secure, stable, testable, maintainable code with minimal defects. You will be proficient with a broad range of data structures and algorithms, knowing when it is appropriate to use them (and when it is not).

The Team: We're an agile, innovative team working to build new products and services which have high impact and visibility. We need software engineers who are capable of breaking down and solving complex problems. We are committed to supporting our new team members. Our team has a broad mix of experience levels and Amazon tenures, and we're building an environment that fosters knowledge sharing and mentorship. This is great opportunity for an experienced software engineer to create impact and develop their career at the industry pioneer in cloud computing.

BASIC QUALIFICATIONS
· A Bachelor's degree in Computer Science or a related field, or equivalent work experience
· Highly proficient in at least one the modern programming language such as Java, C++, C#, Python etc.
· Strong knowledge of data structures, object oriented programming, design and analysis of algorithms
· Experience of contributing to building, designing and deploying performant (reliable and scalable) distributed systems in production.
· Excellent problem-solving skills and ability to articulate real world problem into technical solutions.
· Entrepreneurial spirit and willingness to have fun!
PREFERRED QUALIFICATIONS
· Experience mentoring junior software engineers to improve their skills and make them more effective.
· Solid experience of architecting and building multi-threaded distributed systems.
· Experience with front-end technologies such as ReactJS, Redux, AngularJS, TypeScript etc.