Secure Government Project Management Consultant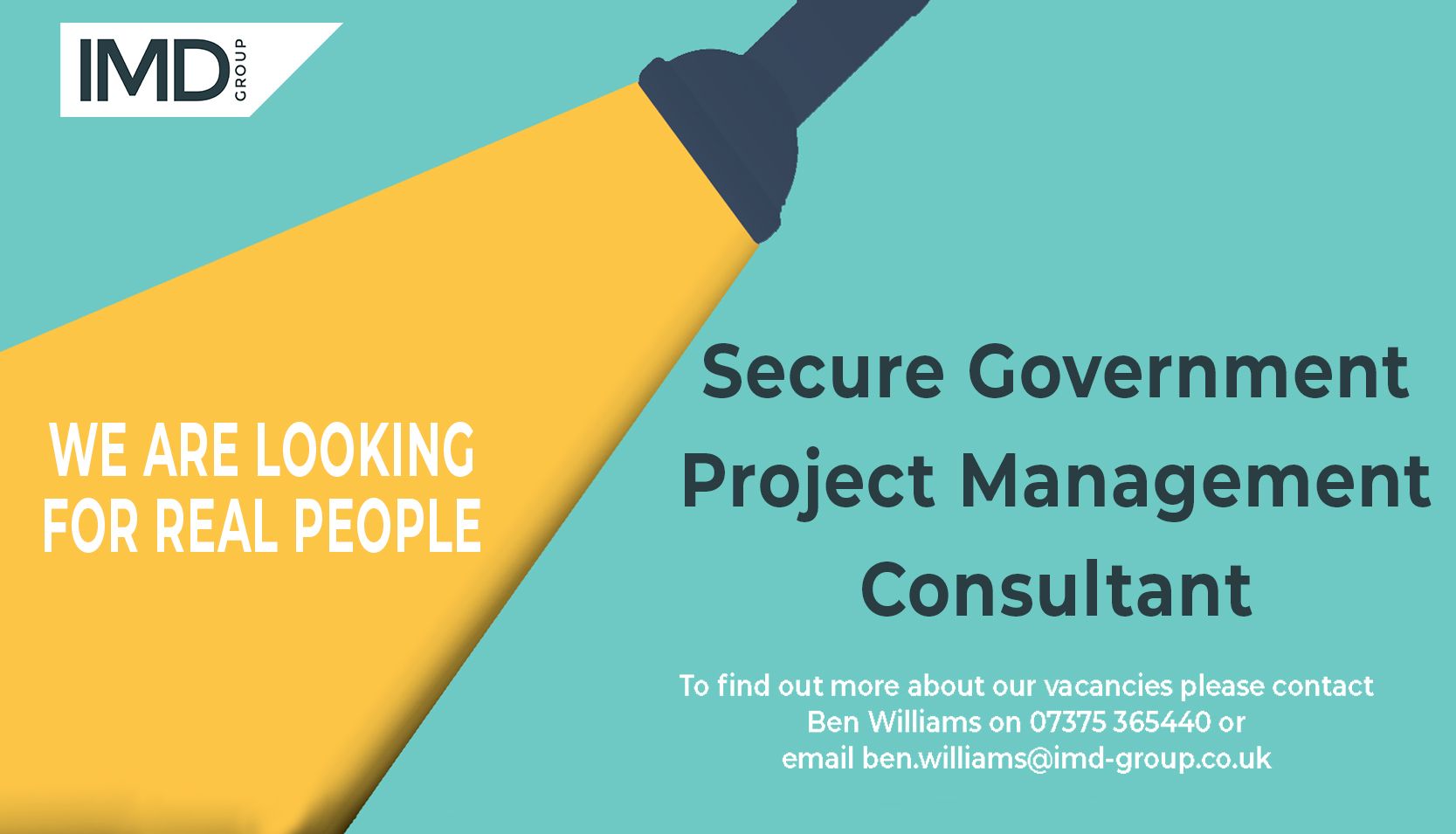 What do we look for in a Secure Government Project Management Consultant?
We're interested in hearing from people with Project Management experience in the Secure Government sector. Suitable security clearance is a must.
As a Secure Government Project Management Consultant you will have the ability to demonstrate significant knowledge of the following:
Working within a Defence, Security, Public Sector or Consultancy environment.
Project management approaches, methodologies and their practical application.
Project controls, including integrated cost, schedule and risk management.
Business change and transformation.
Leading client account (and contracts) to profit and a high level of client satisfaction whilst balancing leading the delivery of internal company projects and initiatives.
Mentoring and development of staff.
What does it take to work at IMD Group?
IMD Group specialise in delivering P3M (Project, Programme & Portfolio Management) & Project Controls, Procurement, Data Analytics, Learning and Development, Cyber Management, Business Analysis and Transformation consultancy. We add most value delivering these capabilities within the context of Digital Transformation.
As an IMD Project Management Consultant you will act in client facing delivery and advisory roles helping our clients solve complicated problems, deliver complex change initiatives and improve business performance. Working as part of multi-disciplined teams across our large public sector clients you are trusted to use your own brand of analytical skills and experience to solve complex problems and find sustainable solutions to our client's challenges. This often involves managing multiple stakeholders and you will need to use excellent written and verbal communication skills to ensure that we continue to transfer our knowledge and provide enduring value to our clients.
You will add value to the business through leading the development of our capabilities, recognising opportunities for business improvement initiatives and driving them through to realisation, winning new business and adding to our trusting and flexible culture through developing yourself and other staff.
What to do next?
If you are interested in the above, please apply using the link provided.
To find out more about the vacancy or IMD Group, please contact Ben Williams on 07375 365440 or email ben.williams@imd-group.co.uk.