STEM Graduate - Chemical, Biological and Radiological Division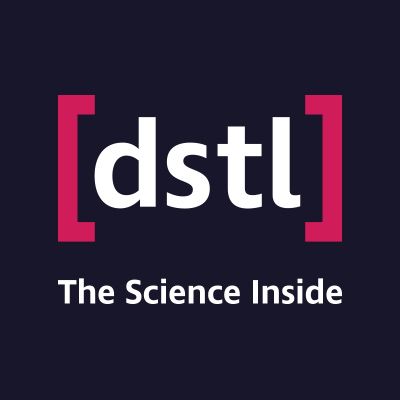 Location
Dstl Porton Down, Salisbury. Travel opportunities to additional sites, off-site trials, conferences and visits to external partners, and occasional trips overseas could be a part of your role.
About the job
Summary
Can you work as part of a highly skilled, multi-disciplinary team applying state of the art science and technology to help support UK National security, protect our Armed Forces and international allies? Are you passionate about using your skills to improve the UK's defensive capabilities against chemical, biological and radiological agents?

The Chemical, Biological and Radiological Division provides an integrated Chemistry, Biology, Radiation and Medical Sciences capability. Delivering longer term research as well as short term advice and consultancy, this Division supports both the Front Line Commands and wider Government.

Our graduates apply their knowledge to the CBR Divisions work, contributing to a diverse range of projects to provide advice to our customers, including both the Front Line Commands and wider Government.

Dstl recognises the importance of diversity and inclusion as people from diverse backgrounds bring fresh ideas.
We are committed to building an inclusive working environment in which each employee fulfils their potential and maximises their contribution.

We particularly welcome female and ethnic minority applicants and those from the LGBTQI community, as they are under-represented within Dstl at these levels.
Job description
We offer the opportunity to develop your innovative skills within a highly successful Division, whose services are in high demand. You can expect to be deployed on projects across a number of domains. You will work across MOD, Government and with our partners in Industry and Academia.

In this role you will:
• Work on a variety of interesting and challenging problems that owing to their sensitivity cannot be done elsewhere
• Make a difference; our work improves the front-line capability of the UK Armed Forces, keeps British citizens safe and supports national prosperity. We are proud of our impartial status, doing things for the right reasons
• Form links across Government, Industry and Academia. Work with an array of partners both at home and abroad including the Armed Forces, other Government departments and Industry
• Develop your career in exciting new areas that are growing to meet cutting-edge challenges
• Enhance your current knowledge, learning many new skills through the exciting work on offer and through learning and development opportunities

We have opportunities in the following areas:

Analyst
Join the CBRN OA team as an Analyst and help ensure that decisions made by senior leaders in the Ministry of Defence (MOD) and across Government are based on the best available evidence. The role is based in one of our flexible office environments at Dstl Porton Down (it is not laboratory based).
As a team we support and lead multi-disciplinary technical teams to deliver high quality;
• Analysis and visualisations to assist with evidenced based decision-making at senior levels of government;
• Briefings, technical reports and presentations to customers and the military;
• Solutions to allow pertinent information to be delivered rapidly to decision makers allowing them to have an improved situational awareness.

Chemistry
Using your Chemical based laboratory experience and understanding of working practices in ACDP/ACGM you will apply your knowledge to the CBR Divisions work, contributing to a diverse range of projects, working with a variety of high hazard Chemical Warfare Agents which will be used to provide advice to our customers, including both the Front Line Commands and wider Government.

Mathematical Modeller
Do you like creating and using mathematical models to solve problems, have an analytical mind with an ability to structure and solve complex problems. Do you think creatively and consider all possible solutions to a problem?

We are looking for a graduate to join the Outdoor Dispersion Modelling team. As a team, we provide Chemical and Biological hazard assessment advice, primarily using models, to support operations, procurement and policy decisions. We develop and use novel analytical models and techniques and will undertake exciting research and experimentation at the forefront of defence and security research, which is a multifaceted and evolving environment. Quite simply, we believe this is work you cannot do anywhere else. The role is based in one of our flexible office environment at Dstl Porton Down (it is not laboratory based).

Statistician
As a graduate statistician you will work a dynamic range of projects for 2 years before specialising in a specific area. You will develop and use novel statistical techniques and will undertake ground-breaking research and experimentation at the forefront of statistical science. If you have the desire to apply their technical understanding of statistical techniques to solve problems, which are unfamiliar to them, we want to hear from you.

Microbiologist
As a Microbiologist in CBR you will work on a number of different projects, planning and performing multiple, complex methods and procedures, such as cell culture, Flow cytometry, ELISA, Cytokine Bead Array technologies and general molecular biology techniques (e.g PCR). you'll also support research, assurance and training activities within the Division and carry out laboratory research to support the development of methods and techniques to analyse and identify pathogenic organisms, to name just a few of the activities our Microbiologists get involved with.

Please see attached document for full details of the skills and experiences required for each role, and what each role involves.
Responsibilities
We are looking for someone who has:

• Strong interpersonal and communication skills
• Good problem solving skills
• The ability to work on unbounded problems and apply scientific or engineering knowledge to them
• The passion to keep learning and developing themselves
• The desire to understand how things work and to improve them
• The ability to work independently and in teams
• The ability to work outside of their comfort zone
• Self-starting skills (i.e. confidence, motivation, innovation, creativity)
• Excellent attention to detail to help us ensure we are providing the best advice to those who rely on it.

Important Information

Our work in defence, security and intelligence requires our employees to be British Citizens who are able to gain a high level of security clearance to understand the work you will undertake to protect us from any security threats. For this reason, we regret that only UK Nationals will be able to apply for this role. If you are an international or dual-national candidate, and you think you have the skills we need, please consider applying to any of our government, security or defence partners.

This role will require full UK security clearance and you should have resided in the UK for the past 5 years.
Qualifications
For these posts you will need an undergraduate degree in a STEM subject, for example:
• Operational Research,
• Physics,
• Chemistry,
• Biology,
• Microbiology,
• Mathematics,
• Social Sciences.
• Quantitative Science,
• Statistics,
• Technology,
• Engineering,
• Software Engineering
• Data Science
• Computer Science and Engineering
• Chemical Engineering,
• Biological Sciences,
• Immunology,
• Bacteriology,
• Molecular Biology or relevant subject area