System Safety Coordinator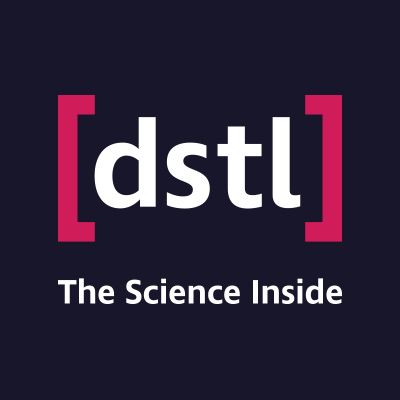 Location
Salisbury, South West, SP4 0JQ
About the job
Summary
The System Safety Coordinator will play a pivotal role in coordinating the development, delivery, and where required, requisite regulatory submission of safety cases against Dstl's approach for System Safety; HM Government requirements; and Defence direction. Specifically, you will translate and transcribe the overarching safety case framework process into relevant areas; support safety case development; build and maintain the safety case; develop safety case capability in others; and drive associated inspection, verification and ensurance programs

Dstl recognises the importance of diversity and inclusion as people from diverse backgrounds bring fresh ideas. We are committed to building an inclusive working environment in which each employee fulfils their potential and maximises their contribution.

We particularly welcome female and ethnic minority applicants and those from the LGBTQI community, as they are under-represented within Dstl at these levels.
Job description
In this role you will:
• Assist in the provision of full spectrum safety case coordination across all Dstl sites that demonstrate that both operating and estate management risks from Dstl's high hazard/complex activities are ALARP
• Ensure that key safety case metrics are accurately captured so that Dstl has reliable information at executive level to assist decision making
• Manage the Safety Case to ensure "live" status
• Ensure appropriate safety case verification and audit
• Develop safety case capability in others
Responsibilities
We are looking for someone who has the following:
• Knowledge of MOD's approach to System Safety or that of another high hazard industry (aviation, nuclear, chemical)
• Knowledge and understanding of high hazard regulatory regimes and associated safety cases/reports Knowledge of risk assessment techniques that contribute to the evidence base for safety cases (HAZOP, SWIFT, Bowtie)
• Good verbal and written communication and report writing skills
• Ability to coordinate production of and manage safety case including any necessary regulatory submission
• Ability to work as part of a team liaising with stakeholders directly

Important Information
Our work in defence, security and intelligence requires our employees to be British Citizens who are able to gain a high level of security clearance to understand the work you will undertake to protect us from any security threats. For this reason, we regret that only UK Nationals will be able to apply for this role. If you are an international or dual-national candidate, and you think you have the skills we need, please consider applying to any of our government, security or defence partners.

This role will require full UK security clearance and you should have resided in the UK for the past 5 years.
Qualifications
• Chartered member of a professional technical body or working towards