System Safety Engineer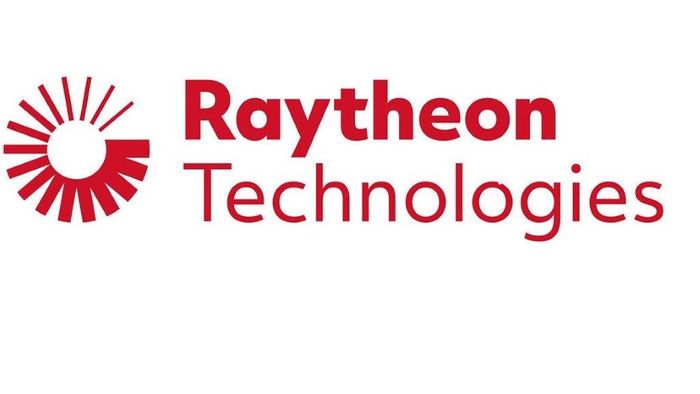 System Safety Engineer - Portsmouth (RANOP)
Responsibilities/Duties
Take a leading role in development, maintenance and implementation of the organisation's Safety Management System
Provide System Safety Engineering Services for Maritime Surveillance Systems projects and Naval Bridge Systems projects from bid phase through to support phase including:
preparation and maintenance of project Safety Management Plans
preparation and maintenance of Hazard Analyses
preparation and maintenance of Hazard Logs
preparation and maintenance of Safety Cases
derivation of safety requirements and safety integrity levels
provision of safety input to project reviews
provision of safety assurance to other projects, including auditing
management of safety activities undertaken by other organisations and acceptance of the safety deliverables
performance to budget and schedule
provision of support to bid and proposal activities, including generation of estimates for safety aspects of the programme
Education requirements
Degree in Engineering, Physics, Computing or other relevant subject
Vocational Training requirements
5 years experience in an engineering discipline
Knowledge and systems engineering experience of marine electronics systems including radar systems, Electronic chart systems, Navigation aids and steering control systems.
3 years experience in safety engineering
Experience of working to Def-Stan 00‑056, Def-Stan 00‑055, Def-Stan 00‑051, IEC61508 or similar standard.
Experience of working to MAA Regulatory Articles and the 4 Part Safety Case.
Demonstrable Experience and Knowledge
track record in producing safety cases acceptable to the customer and/or regulator
experience of safety-related projects, preferably including software
MOD DE&S ASEMS (POSMS, POEMS) processes
Safety Argument development (Goal Structured Notation)
Hazard Log development (MS Word, MS Excel, MS Access, eCassandra)
Safety analysis techniques (Bow Tie analysis, Fault Tree Analysis, FMECA)
system engineering lifecycle
wide appreciation of safety standards and design/implementation techniques for safety
commercial awareness
Personal
Must have a driving licence and passport.
Must have or be able to get Security Clearance from the UK Defence Vetting Agency.
Should have excellent communication's skills and an outgoing personality.
Must be self-motivated
About Raytheon UK
With facilities in Broughton, Waddington, Glenrothes, Harlow, Gloucester, Manchester and a presence across customer sites together with remote working practices. Raytheon UK is invested in the British workforce and the development of UK technology. Across the country Raytheon UK employs over 2,000 people and supports 8,000 jobs. As a prime contractor and major supplier to the UK Ministry of Defence, Raytheon continues to invest in research and development, supporting innovation and technological advances across its core mission areas Weapons & Sensors, and Cyber, Space & Training.
Raytheon UK is a landed company, part of the Raytheon Technologies organisation and sits within the Raytheon Intelligence & Space business.
About Raytheon Technologies
Raytheon Technologies Corporation is an aerospace and defence company that provides advanced systems and services for commercial, military and government customers worldwide. It comprises four industry-leading businesses – Collins Aerospace Systems, Pratt & Whitney, Raytheon Intelligence & Space and Raytheon Missiles & Defence. It's 195,000 employees enable the company to operate at the edge of known science as they imagine and deliver solutions that push the boundaries in quantum physics, electric propulsion, directed energy, hypersonics, avionics and cyber security. The company, formed in 2020 through the combination of Raytheon Company and the United Technologies Corporation aerospace businesses, is headquartered in Waltham, Massachusetts.
Raytheon Career Development:
Raytheon has a wealth of resources available to help you develop your career from the moment you join. Activities range from on-line learning modules, to external training and support for taking professional qualifications relevant to your role.
Standard Benefits:
25 days holiday (increasing to 27 days) + statutory public holidays.
Contributory Pension Scheme (up to 10.5% company contribution).
6 times salary 'Life Assurance'.
Flexible Benefits scheme.
Discretionary Bonus scheme.
Enhanced family friendly policies.
37hr standard working week, with an early finish on Fridays whilst operating a 'Hybrid Working Model'*
Canteen facilities are available at Harlow & Glenrothes sites. Manchester & Gloucester offer free snacks & drinks (hot & cold).
* Our Hybrid Working Model supports flexible working arrangements on a formal or informal arrangement, considering both location and/or working hours, subject to business and customer needs. Please highlight any flexible requirements to our Recruitment team to explore the opportunities.
Diversity, Equity and Inclusion:
At Raytheon UK, we're committed to be building a workforce that represents the true diversity of Britain where all of our colleagues feel enabled to deliver the best work of their lives. We're proud to be an equal opportunities employer who selects the very best candidates for the job. We truly value the diversity of our workforce work hard to create an inclusive environment where our colleagues can bring the unique skills, experiences and ideas to the table to help us grow our business, create innovative solutions and develop our people.
Our Employee Resource Groups (ERGs) act as the eyes and ears into the community they represent and support us in building a truly inclusive business. Our ERGs are open to all colleagues, regardless of background, and include: Raytheon Women's Network, RayPride, Young Employees Success Network, Raytheon Veterans Network, Raytheon Alliance for Diverse Abilities and RayBAME.
We're also delighted to have been recognised as a Gold Award Employer as part of the HM's Armed Forces Covenant and the Human Rights Campaign's 2021 Corporate Equality Index as a 'best place to work for LGBTQ Equality'.
All applicants will receive consideration for employment regardless of race, religion, sex, sexual orientation, gender identity, national origin, disability or veteran status, age or any other characteristic.
If you need us to make any adjustments to support you during our recruitment process, speak to our recruitment team who will be happy to help.